Introducing No.2 Queensberry Place by Stayo
Welcome to No.2 Queensberry Place by Stayo – one of South Kensington's latest additions. Stay in our new, six story Victorian townhouse as you become acquainted with the beautiful area, its attractions and its lifestyle.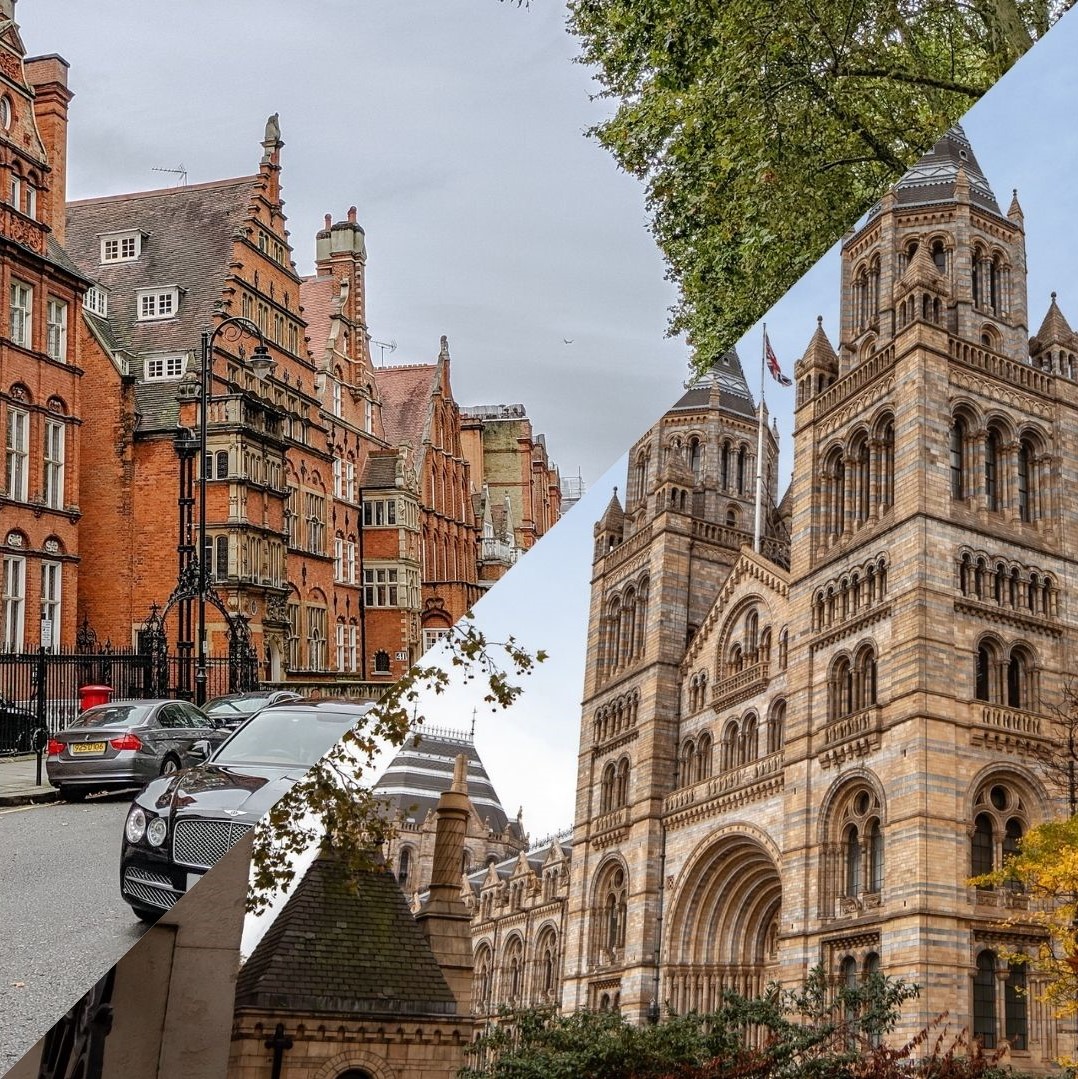 The Location
The ultimate city break is surely all about feeling like a local. And this is something that Kensington offers in spades. Away from the overcrowded bustle of central London, Kensington's charm radiates through.
Wandering amongst the quiet residential streets you'll soon get the feeling of understated grander that is the calling card of Kensington. From the elegant Victorian town houses (like No.2 Queensberry Place) to the quirky independent cafes and restaurants, like Eli's Restaurant or Muriel's Kitchen. If long lunches and admiring good design are your thing, you'll love it here.
Its culture quarter is packed with the best museums – the Natural History Museum, the V&A and the Science Museum, to name a few. Check out any number of late sessions for after-hours cocktails surrounded by history.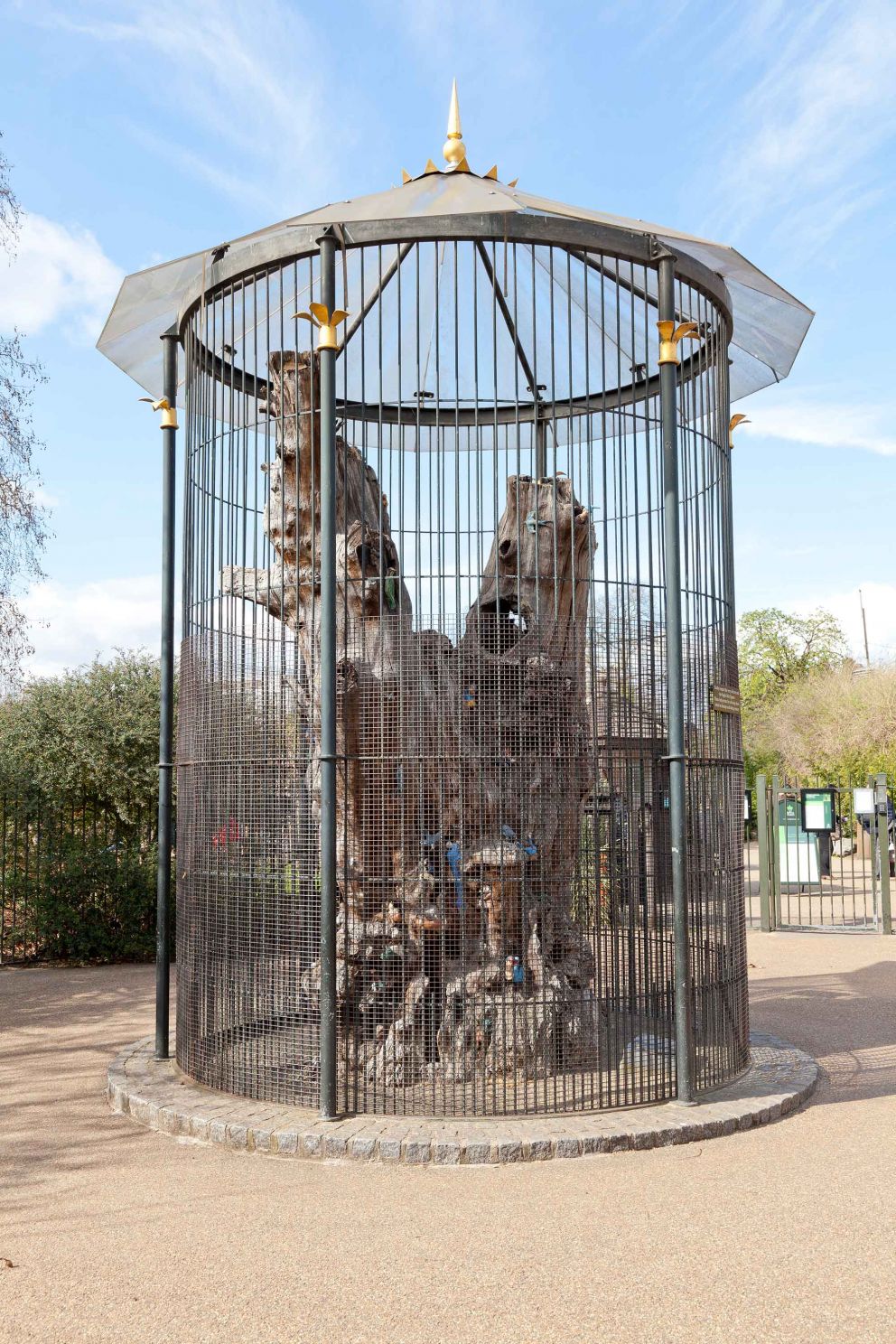 Hidden Gems
We picked our team's top seven local hidden gems as the names for our new apartments at No.2 Queensberry Place. We love that our guests can go and discover the cool little spot that their apartment was named after.
The Elfin Studio and Elfin Suite are named after the Elfin Oak, a 900-year-old Grade II Listed tree trunk whose tiny inhabitants were crafted in the late 1920s by Ivor Innes; a children's illustrator and, in 1930, the artwork was accompanied by a book; 'The Elfin Oak of Kensington Gardens' which was written by his wife, Elsie. The Kyoto Suite is named after The Kyoto Garden, a beautifully tranquil and traditional Japanese garden, tiered waterfalls, a serene pond with koi carp and a colourful flock of peacocks. The Golborne Studio and Suite are named after the authentic Golborne Market hidden at the end of Portobello Road.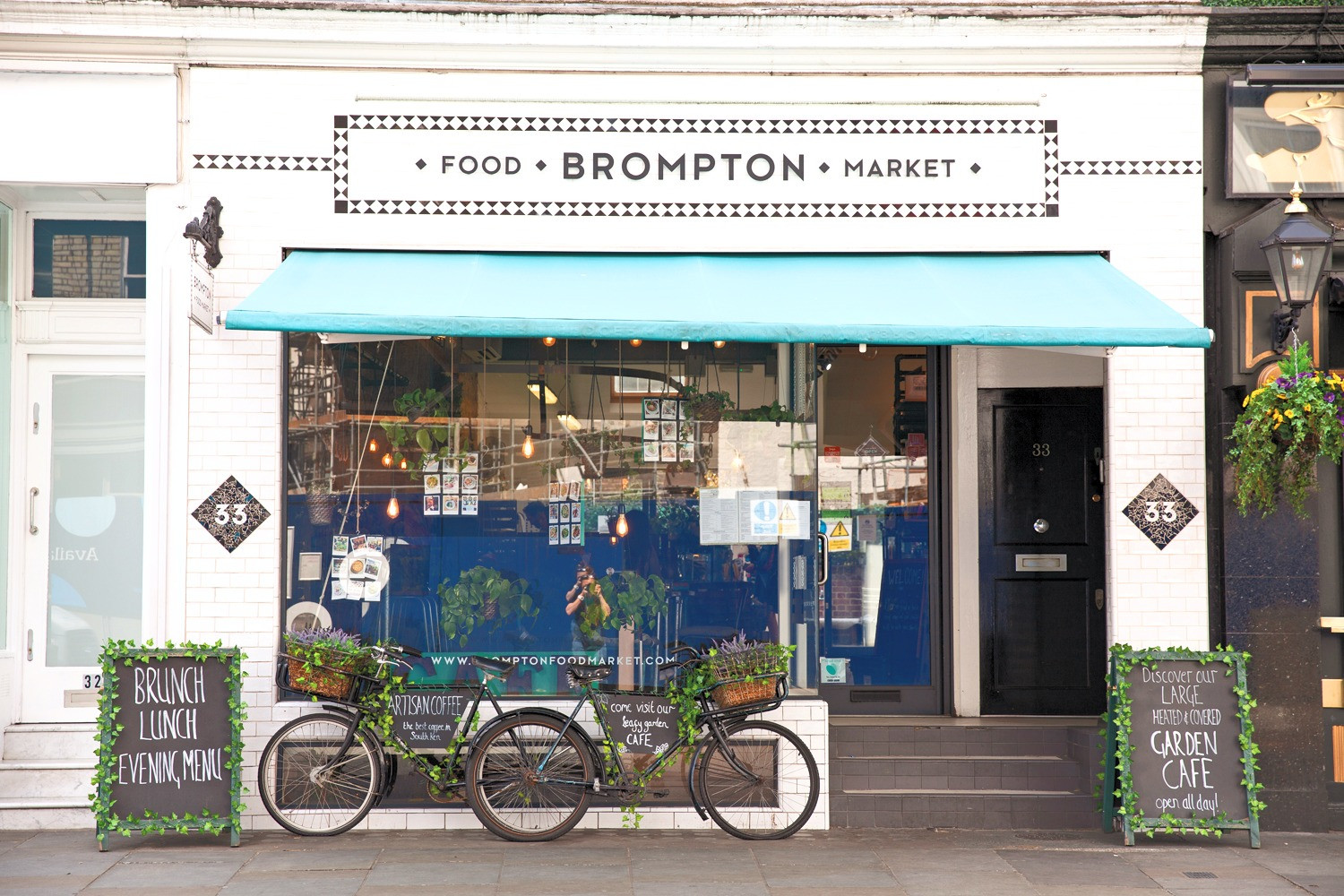 The Lumiere Studio and Suite are named after the Art Deco French screening room on Queensberry Place – the decor could be straight out of Mad Men, making it one of the most stylish viewing experiences in London. The Brompton Studio and Brompton Suite are named after the Brompton Food Market, a lovely independent cafe and deli located in the bustling heart of South Kensington. The Food Market has evolved from its inception in 2014 as a grocery, fishmonger and butcher to a large cafe and deli with terrace and garden.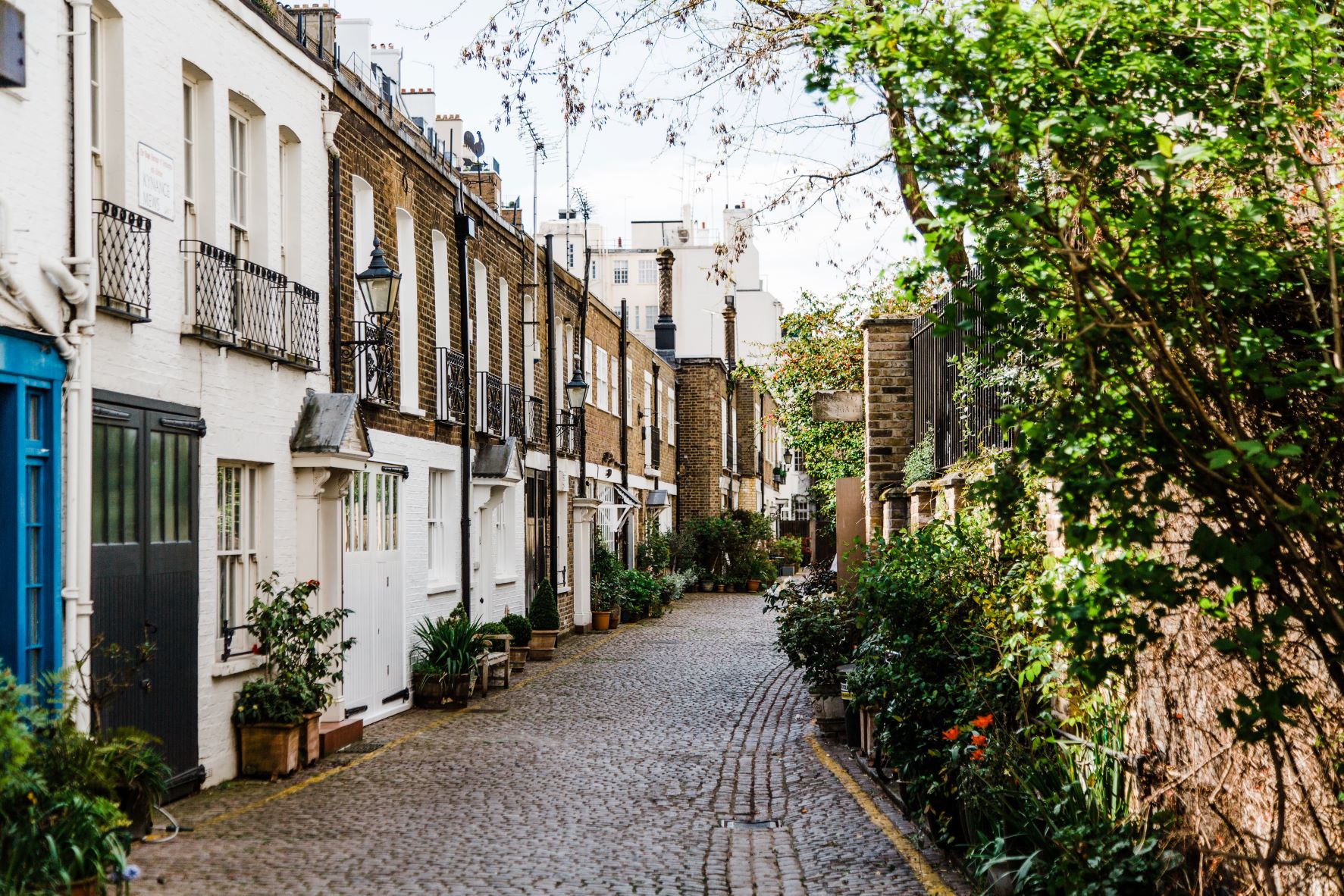 The Kynance Studio and Kynance Suite are named after the Kynance Mews, an enchanting backstreet in South Kensington. Kynance Mews is a picturesque, cobbled street within walking distance of Hyde Park; it beautifully reflects the charm of the area. The Logan Suite is named after Logan Place in Kensington. Here you will find Garden Lodge, the home of Freddie Mercury surrounded by a towering wall. After Mercury's death, the walls around Garden Lodge became something of a shrine to the musician. At the top of the building is the Queensberry Penthouse, celebrating No.2 Queensberry Place by Stayo and all that it has become.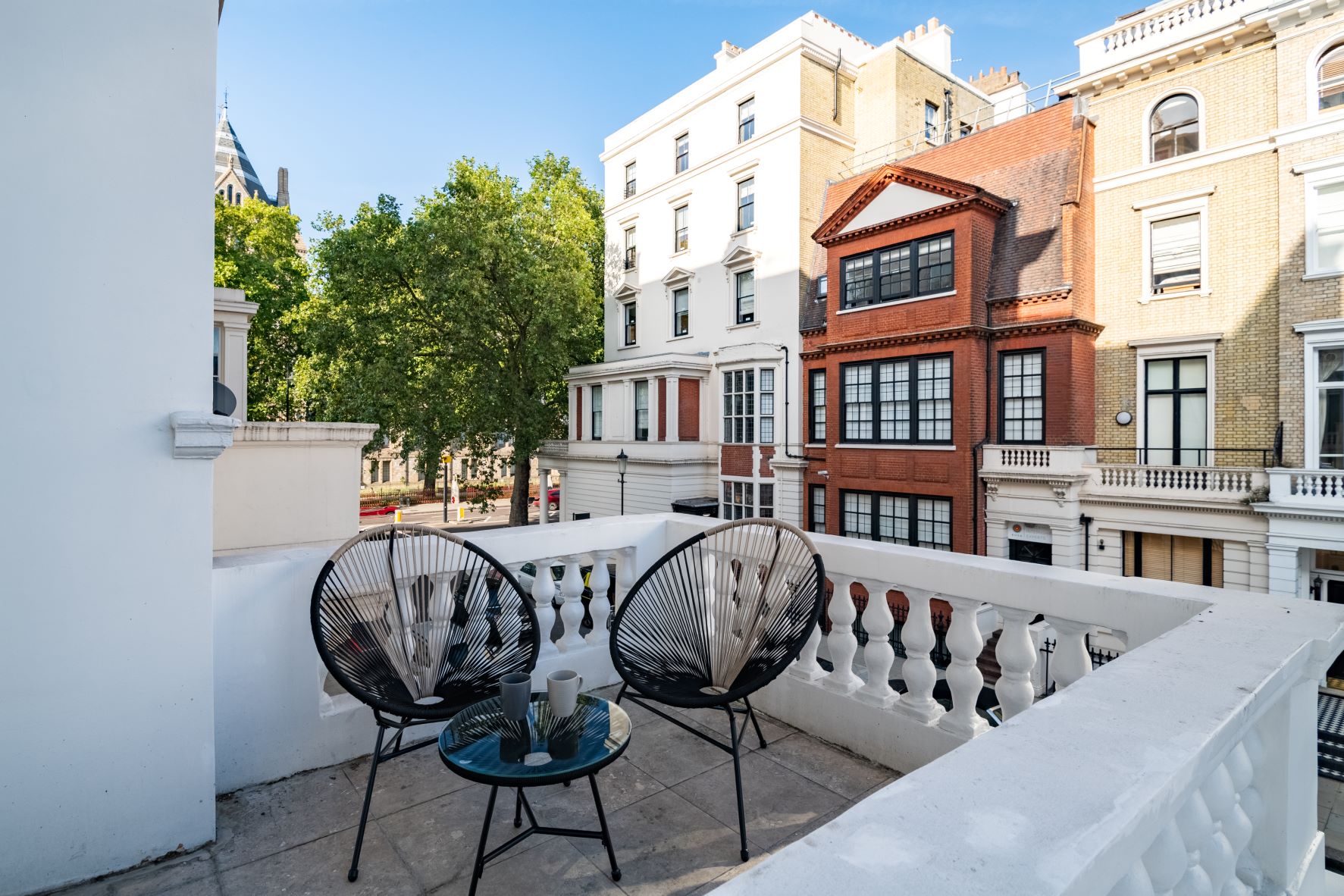 The Lifestyle
The Kensington lifestyle is a relaxed one, indulging in good coffee, great food and soaking up culture or the wide-open space of the local Royal Park.
One of the special things about most of our No.2 Queensberry Place homes, are the balconies. Make yourself a coffee in your fully equipped kitchen and then take a moment to slowly breath in the fresh morning air, while over-looking the pretty period homes that the area is so well-known for.
After breakfast head out to one of the many museums to discover some fun facts about anything from space or natural history to fashion or exploration. With so many options for lunch you might want to create a list of must-visits before you arrive. We recommend the Coco Momo for a good weather day as you can soak up some vitamin D while you eat lunch on their secluded terrace.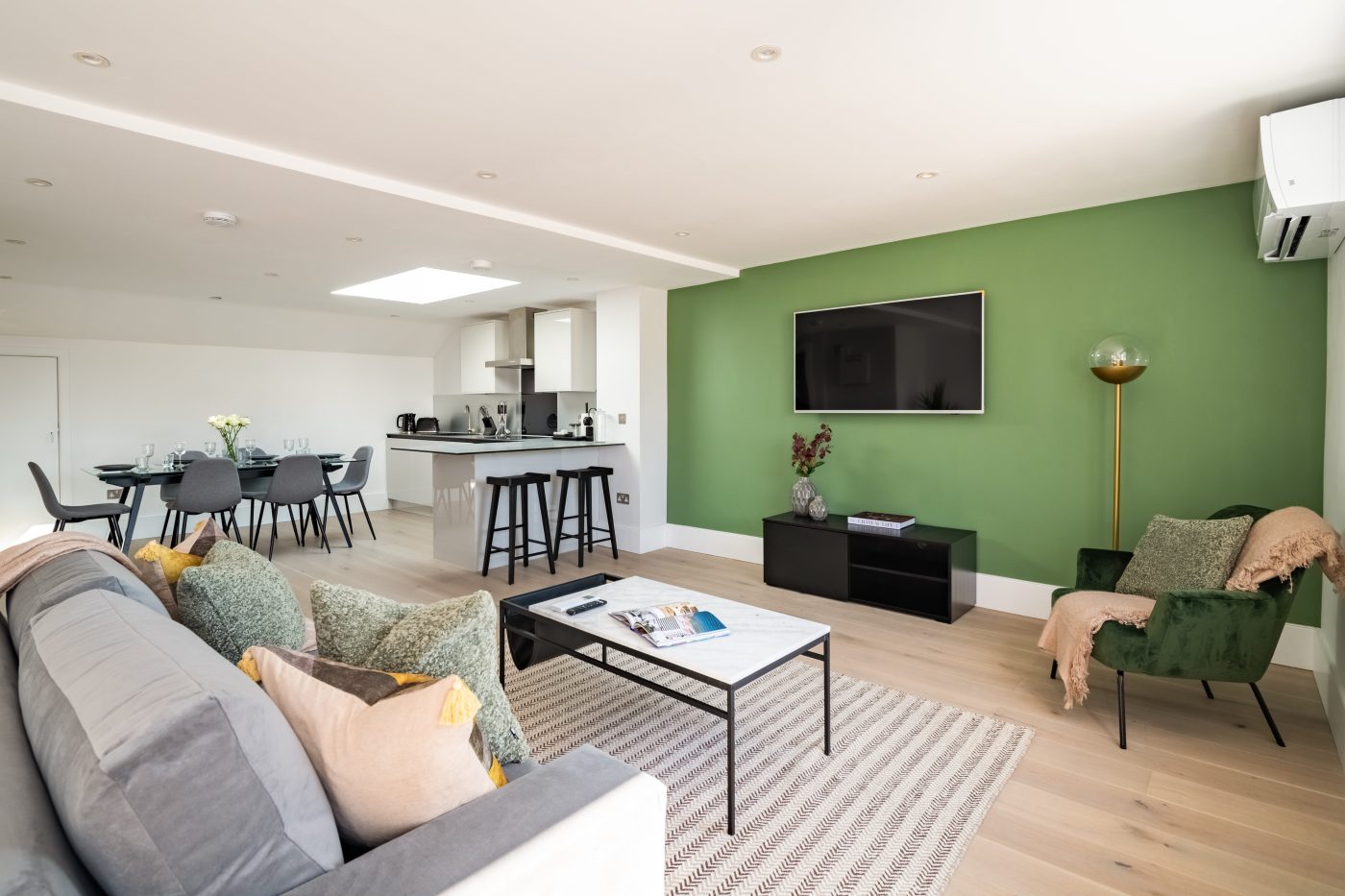 For us, time away often means slowing down and making time to savour the good things in life. A visit to Brompton Food market is the perfect opportunity to browse for a whole variety of tasty ingredients. Perfect for letting your creative juices flow or simply picking up what you need to make your tried and tested favourite meal for dinner. Your Stayo home has a great kitchen to accommodate most meals, so why not rustle up something tasty and share a picture with us on Instagram – simply tag us @StayoHomes and use #StayoMoments.
For after dinner drinks you could end the day as you started it, out on the balcony or venture out to the local speak easy bar, Barts, for a livelier atmosphere.