Travelling to London for work: How to stay safe
For those still travelling to London for work it can be tricky to know what the best option is, to keep both yourself and your family and colleagues safe. Government guidance says that if you need to you can stay over night. In fact, it's possibly safer to stay in covid-safe accommodation than travel back and forth on the train if you're here for more than one day.
So then, what is covid-safe accommodation – and importantly – where is actually open now that we're back into a nationwide lockdown?
The big difference between now and the two previous lockdowns is that many hotels are opting to close, rather than have low occupancy. Large numbers of AirB&B options are also not operating where it's not safe to stay in someone's home. So what does this leave you with? Actually – the best option.
Ever since the first lockdown back in March last year, serviced apartments have become an increasingly popular option for over night stays. Here at Stayo, for example, you'll have the privacy you're used to at home, plenty of space to work from and be right in the heart of London, all of which means you don't have to come into contact with anyone beyond what is required for your work, if you don't want to. And this is in the comfort of home from home accommodation.
Check out the top 5 reasons apartment rentals are the top choice for business travel: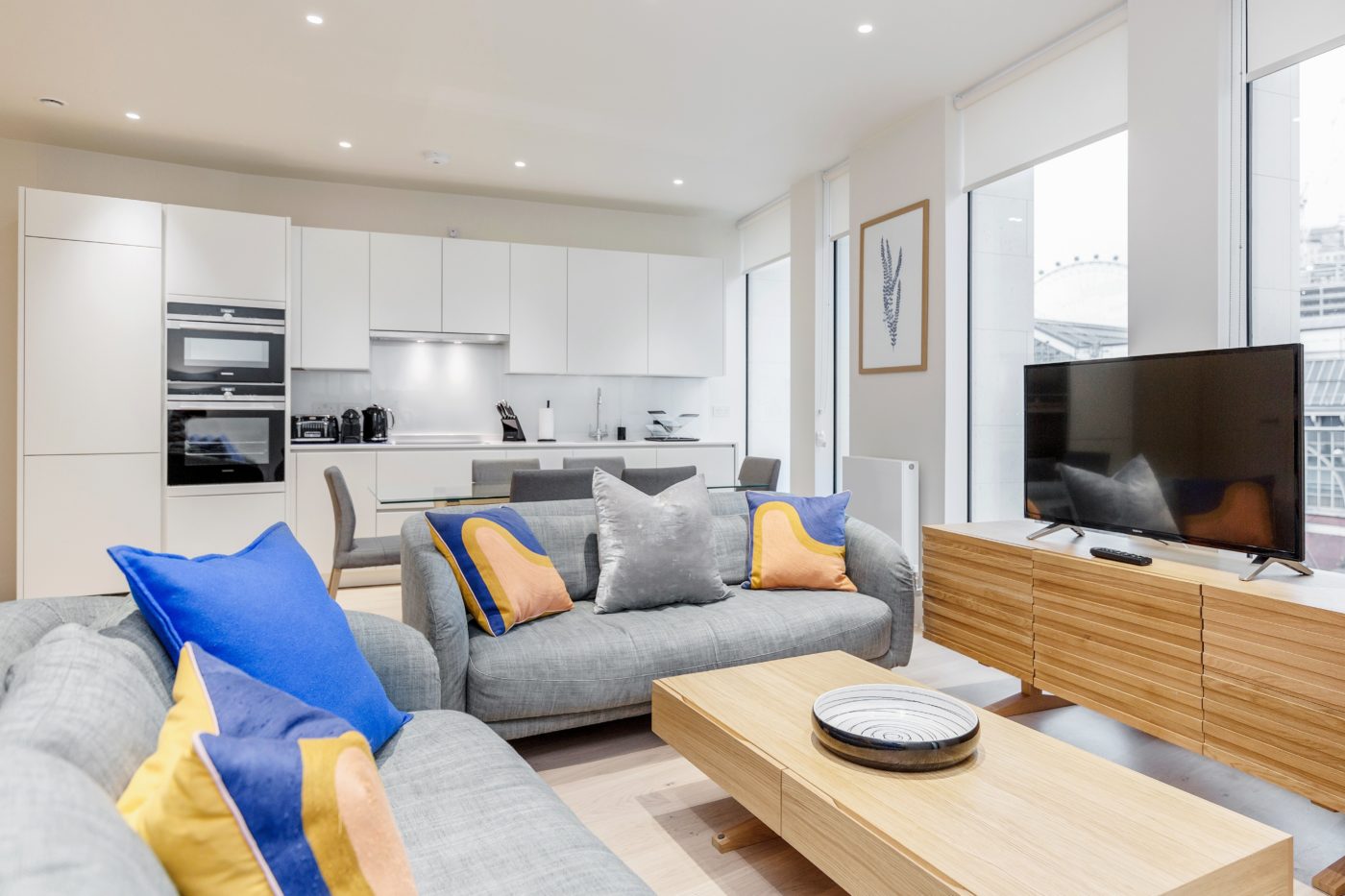 Contactless stays
Here at Stayo, we've made sure all our homes have contactless digital check-in to gain access to a quiet residential building, so there's no need to worry about having to wade through a reception with other guests and staff. Plus, Stayo also has hospital-grade deep cleans between each booking, ensuring a safe stay in London.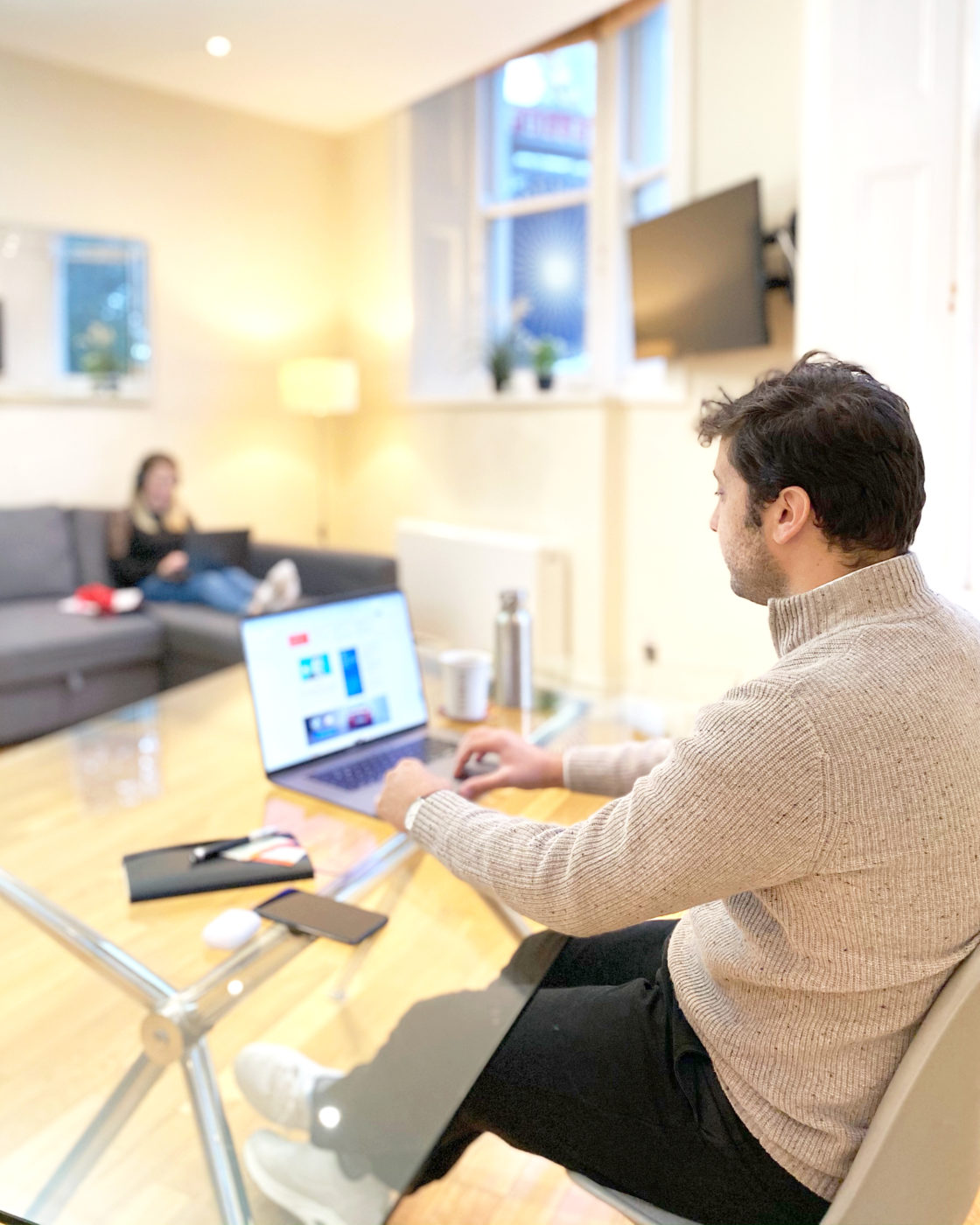 Plenty of space to work from
If you need to work during your stay, you'll have the luxury to spread out over the dining table or sit out on the terrace in our apartments. No more working from a tiny table or, gasp – from your hotel bed! You'll feel more productive too, with space to take breaks away from the screen.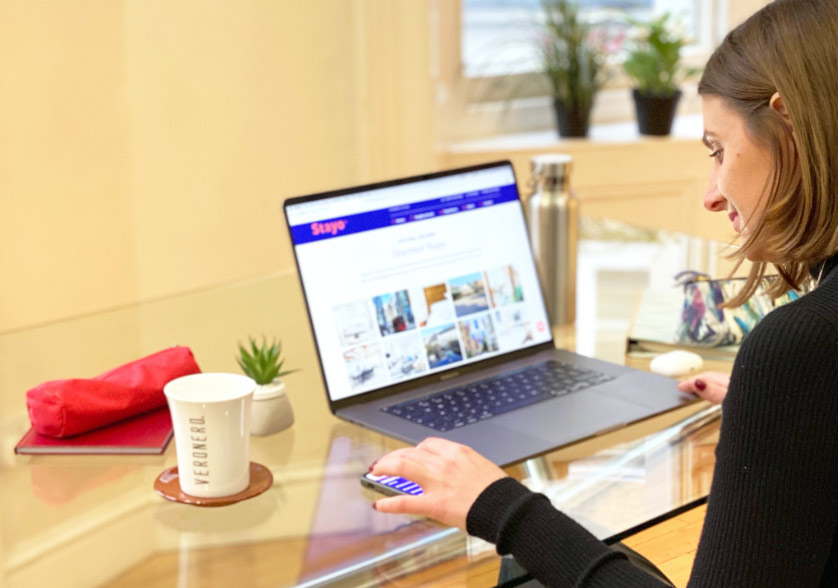 Relax in private
When you're not working, make yourself at home on the sofa with a film or relax on the terrace with that book you've been meaning to read. When you have a whole flat to make use of during your stay, rather than just one bedroom, it's much more relaxing and comfortable. Something that is increasingly important with the stress that many of us are feeling due to covid.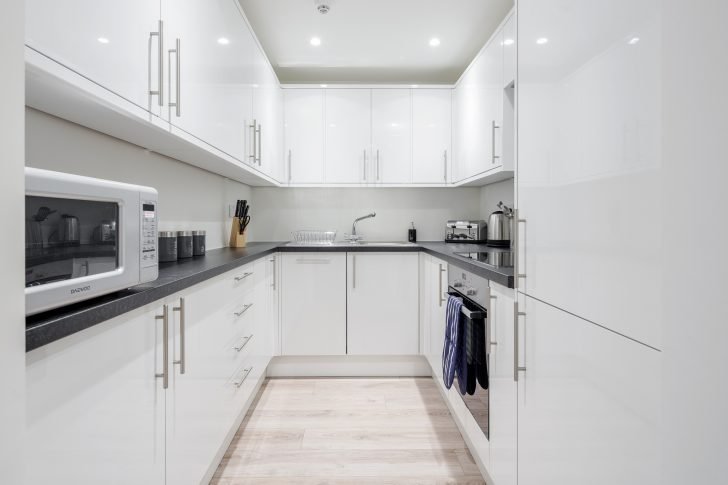 Fully equipped kitchen
Stayo homes all come with a fully equipped kitchen so you don't need to leave your apartment if you don't want to. Whether you want to cook up a storm in the kitchen or simply heat something up, we've got you covered. Takeaway service is still available at most restaurants during lockdown, so you can also take advantage of the dining table in your Stayo home and enjoy a meal in your own private space.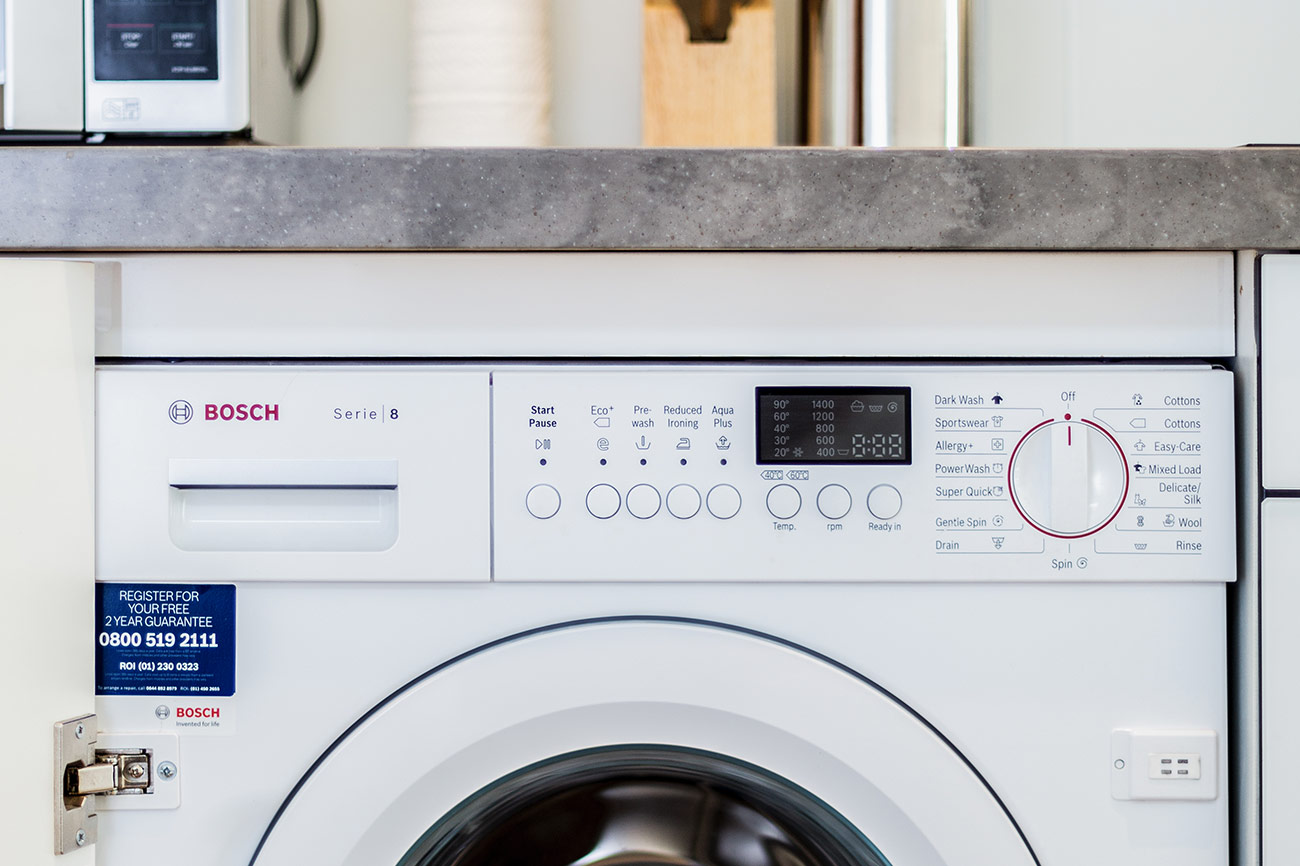 Do your own laundry
OK, this isn't likely to have been on the top of your 'must have' list when initially thinking about booking accommodation, but, not having to rely on expensive laundry services makes your stay both more affordable and reduces contact. Plus, with the shops closed you can't rely on picking up a new shirt when disaster strikes and you accidentally spill coffee on yourself.
Stay connected with the Stayo team
We know it feels like the situation is constantly changing, so being able to get in touch with your accommodation provider when you need to is a top priority for us as much as it is for you. Whatever you need, we'll be here to help.
Whether you need a one night stay for a meeting, or you're working in London all week, get in touch with our team to book your covid-safe apartment.