The Making of No.2 Queensberry Place by Stayo
This September we launched our brand-new range of apartments at No.2 Queensberry Place by Stayo in South Kensington. While our existing apartments offer great value for money in incredibly central locations, Queensbury Place is all about that luxury stay in London – high end design, a beautifully renovated Victorian building, and stunning views of the characterful South Kensington area. If you're looking for somewhere special to stay in a village-like atmosphere in west London, No.2 Queensberry Place is what you've been waiting for.
Our team have been working incredibly hard to get the 13 apartments ready for launch this month, and we're delighted to see guests rush to book their stay.
So what goes into transforming a whole townhouse into luxurious apartments? Here's a sneak peek into what the team have been up to over the past few months: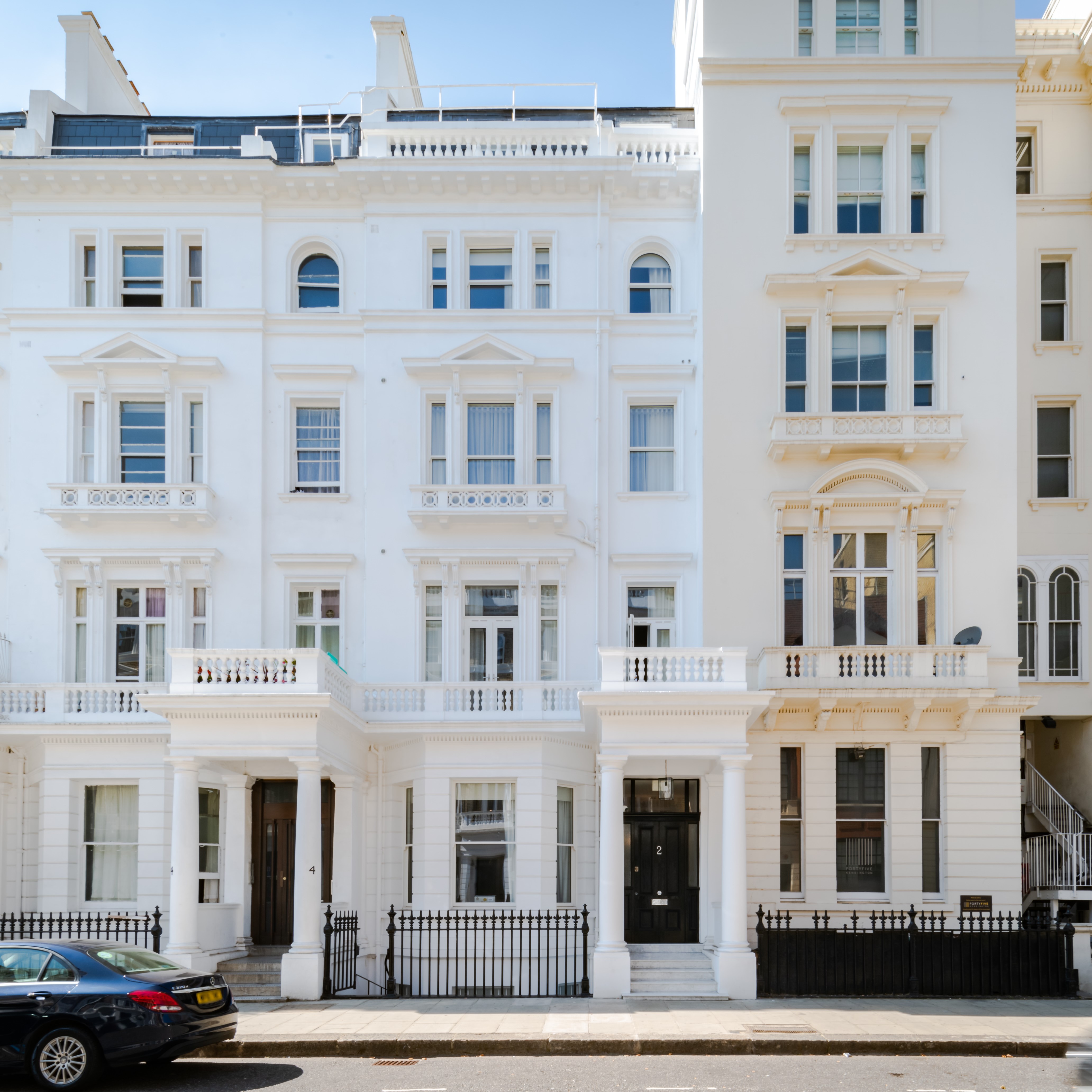 The Character of Queensberry
We knew from the off that this was a special building – it's beautiful period windows and numerous balconies create a charm that makes you want to stay and linger. In order to maximise it's potential the team set about creating a new identity for the apartments.
As part of this and to tie in with the surrounding area, we named each apartment after a hidden gem in the local neighbourhood. Not only does this give your Stayo home a sense of identity but each one is also a great tip of where to visit during your stay.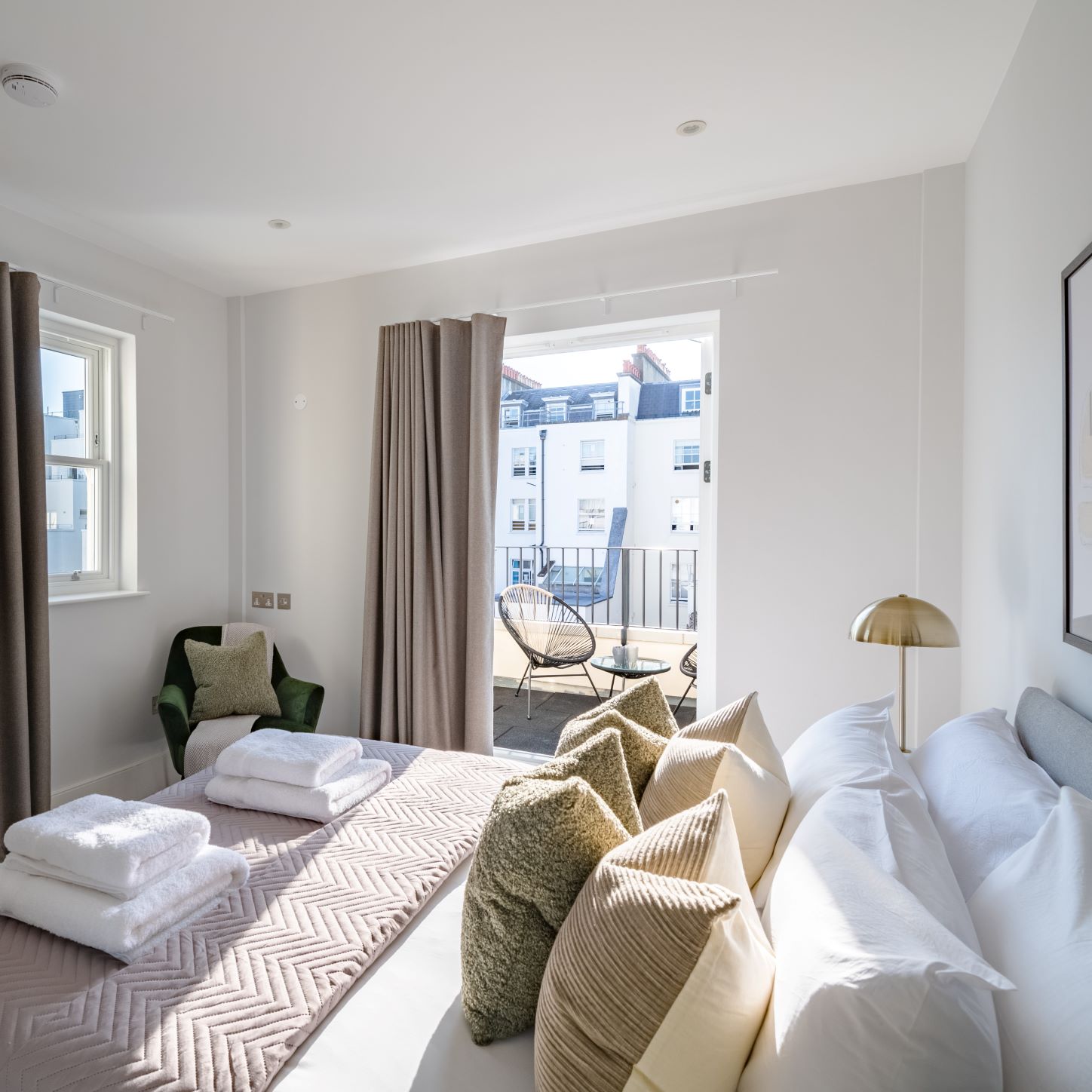 Refurbishment 
Creating 13 well laid out apartments that make the most of the space was crucial. The whole team then got stuck-in to help organise the painting, arrange the furniture and ensure the kitchens are fully equipped so that you can cook to your heart's content.
The refurbishment included an upgrade to digital locks making contactless check-in super easy and high-speed internet to keep you connected, as well as and luxury shower and bathrooms to help you relax after a day exploring all that South Kensington has to offer.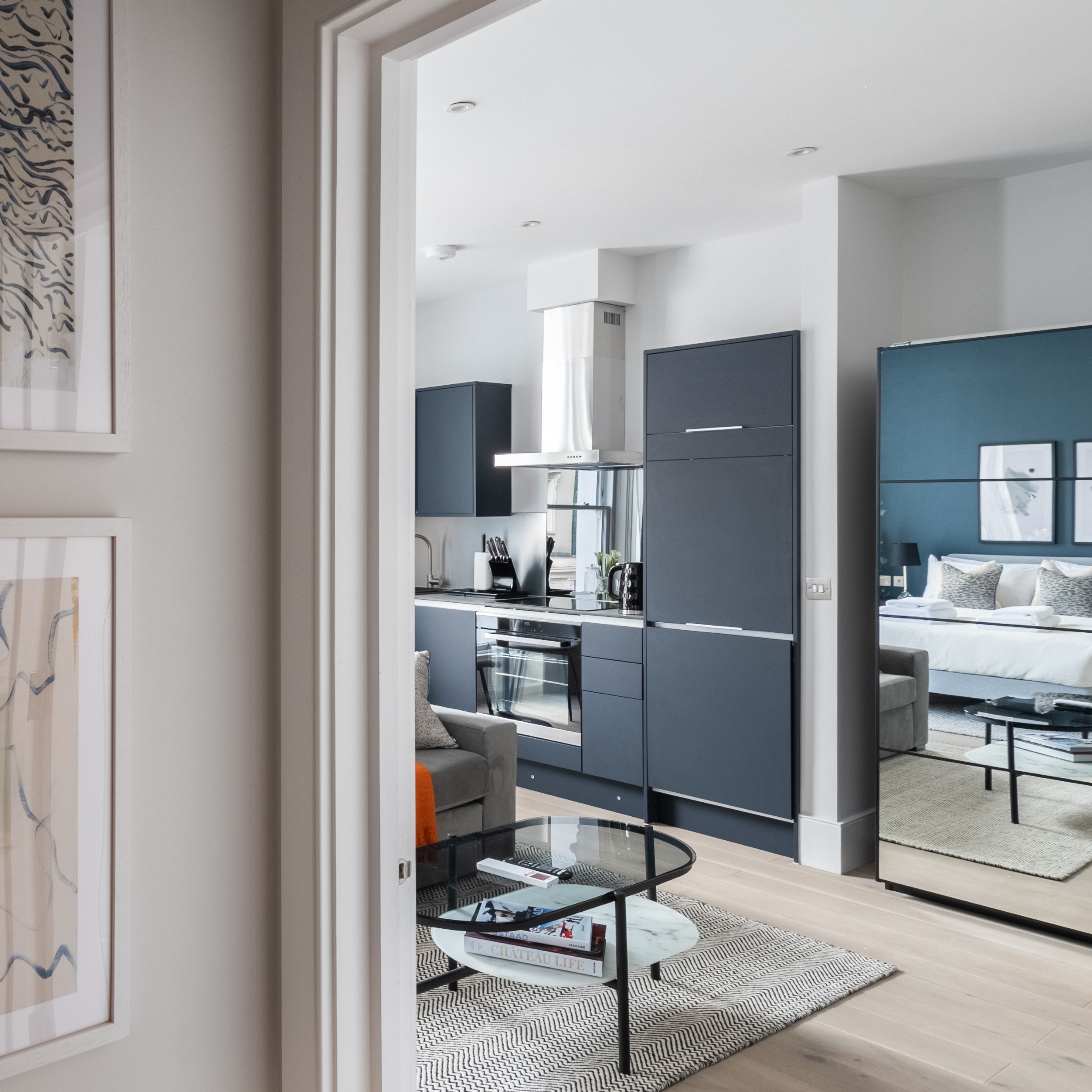 Design 
No.2 Queensberry Place's design is all about being like home, but better. Rich greens and blues adorn the walls, complimented by sumptuous soft furnishings that invite you to sink in.  The inclusion of a beautifully designed kitchen and soft seating in every apartment ensures you have all the comforts of home during your stay.
You'll find the odd quirky touch too – some ornate books to flick through and admire or carefully chosen paintings that decorate the walls. Plus, keep an eye out for the map in the elegant, marble floor hallway giving an insight into where some of South Kensington's hidden gems are located. It's a great source of inspiration if you're wondering where to explore next.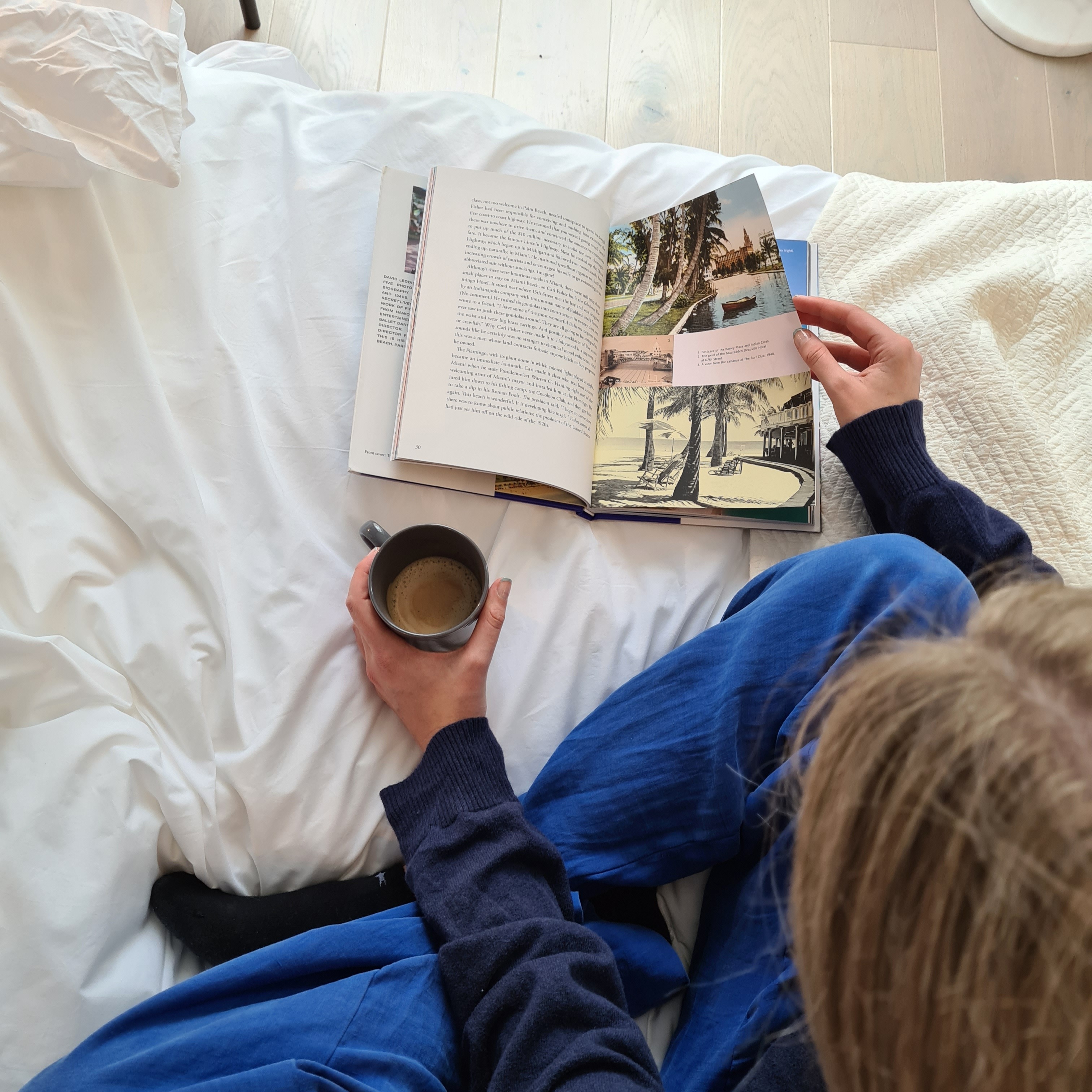 Stayo Moments  
We've design our apartments and your experience as a guest to make the most of those special holiday moments. Put your feet up when you come through the door, with a coffee or a Joe's Tea Co. brew, the speciality tea that we provide all our guests. Toast your holiday on the balcony or sit down to a celebratory dinner, our Stayo Moments make your trip extra special.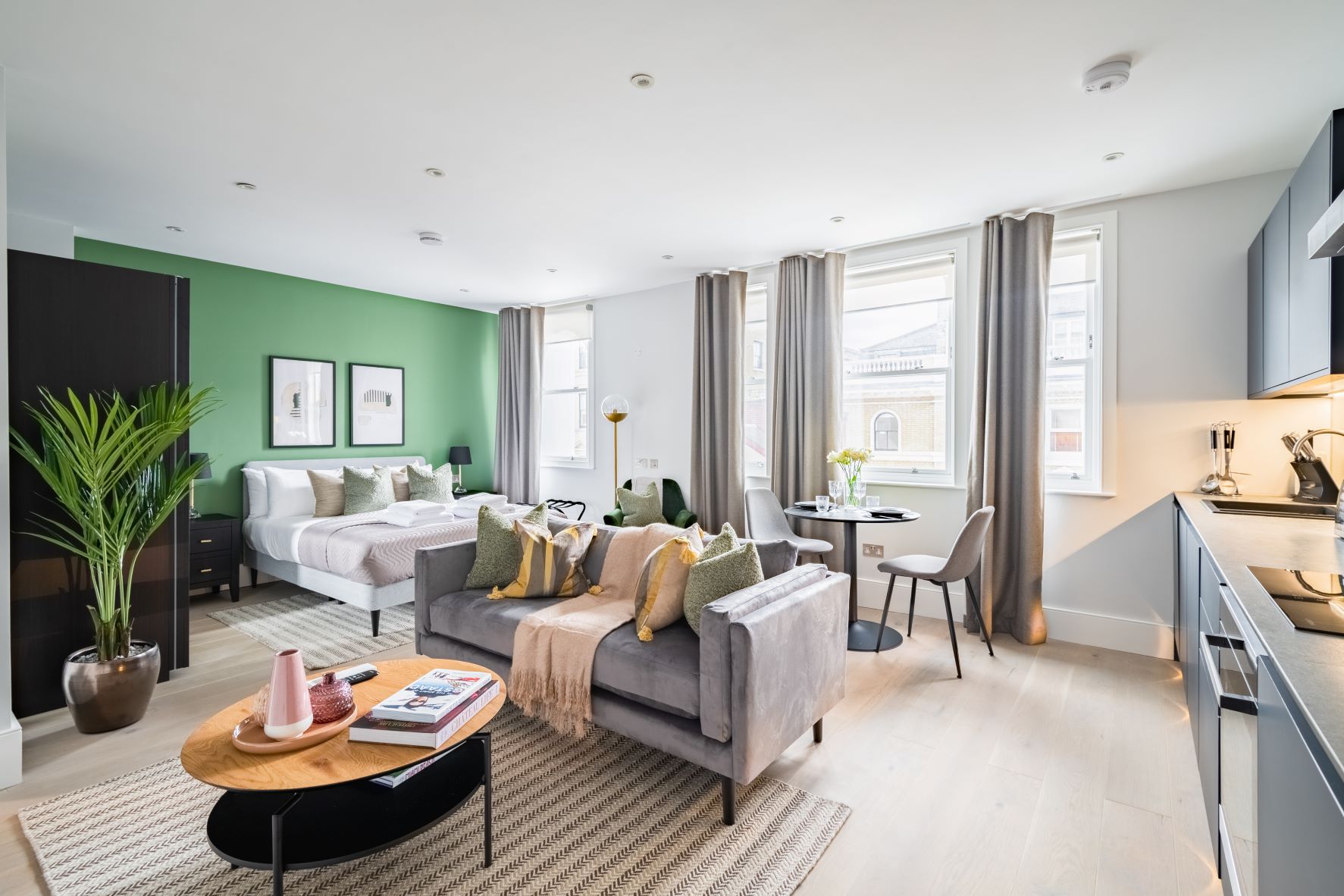 To discover our No.2 Queensberry Place apartments for yourself, take a look and book below.