Stayo's guide to the Euros in London
With Euro 2020 finally in full swing and hospitality venues open, this is probably the first time in over a year that many of us are starting to get a sense of normality. So why not head out for a drink, bite to eat and to soak up the sun in front of a big screen.
Here's our top places for where to watch, eat and celebrate in London during the Euros.
Where to watch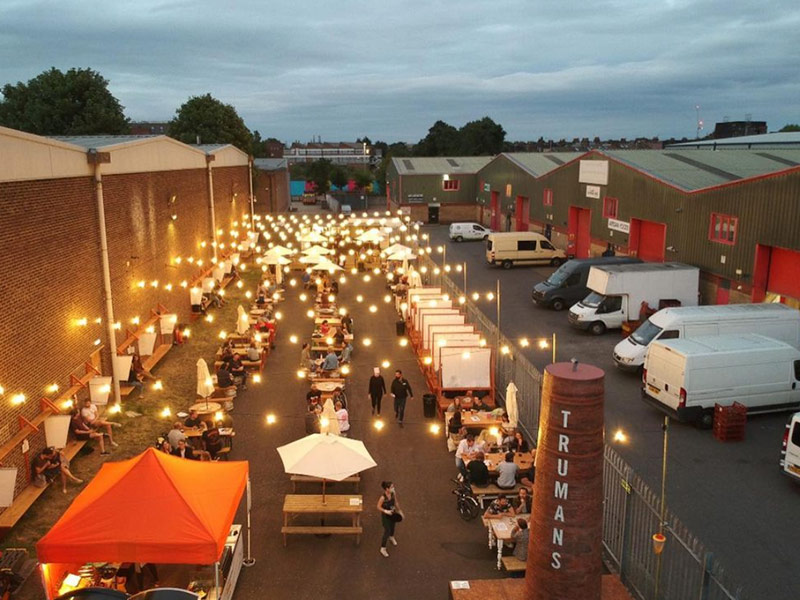 Truman's Social Club

Head to one of East London's iconic locations – Truman's Social Club. Truman's was founded in 1666, and for a brief time in the 1800s it was the biggest brewery in the world – it sent Imperial Stout to the Russian court and IPA to the British Raj.

These days the brewery has been reopened and reimagined since the original company closed in 1989. It's come back is based on the principles of making great beer and having a profound respect for pubs and pub culture.

Responding to the 'new normal' the Truman's Social Club brings the pub experience to a Covid-safe space, enabling the Truman community to continue to grow. Plus, did we mention they have the Euros on big screens and a great atmosphere?

Book your seat and grab a pint for the next match.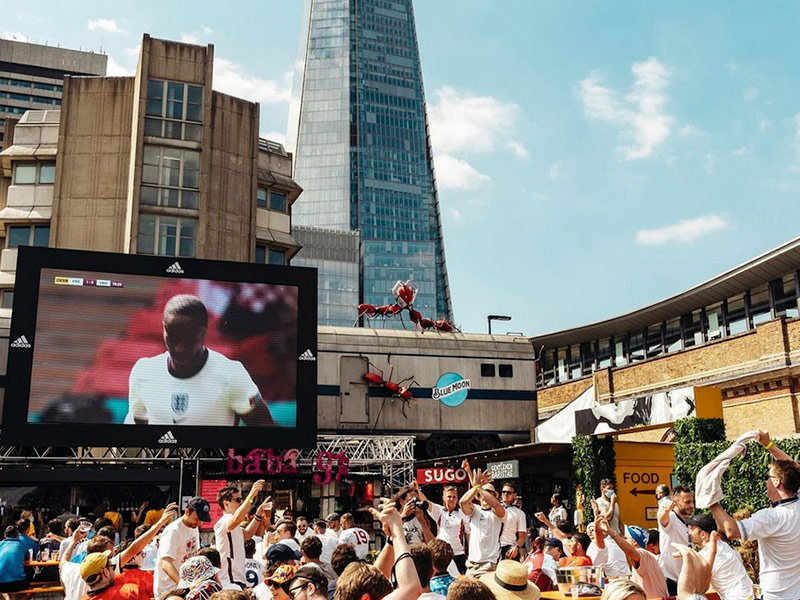 Vinegar Yard
Want to soak up some sunshine while you watch the Euros? Head on over to Vinegar Yard, right next to London Bridge Station. Their outdoor seating comes with table service to keep you topped up during the game. You can reserve a table up to 2 hours ahead of kick-off and the view of the Shard isn't bad either.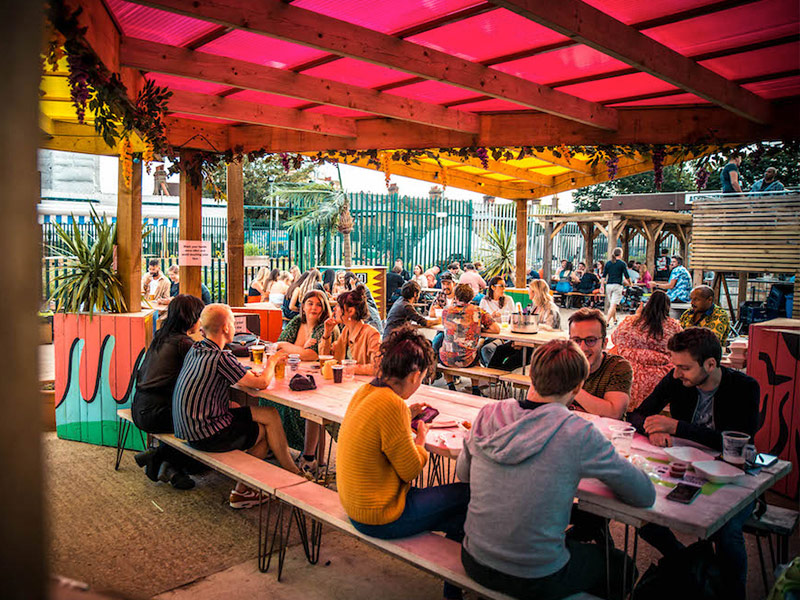 Costa Del Tottenham
Oh yes – it's London's biggest warehouse dedicated to football (socially distanced, of course)! Head to north London for a football experience that's all about the drinks and delicious street food options.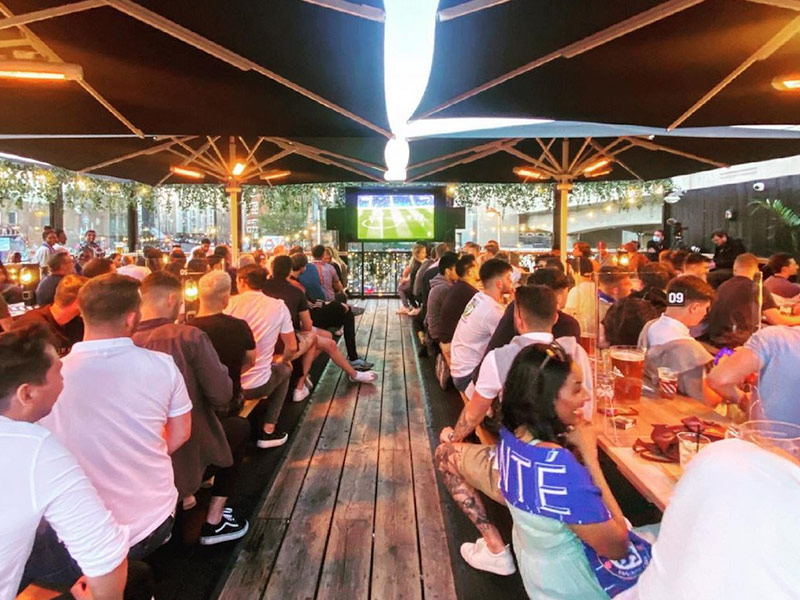 BOXPARK
Can't wait for the England v Germany game today? Head to BOXPARK to stuff yourself silly and grab some drinks with the game on the big screen. Grab tickets to guarantee entry.
More interested in an impressive selection of street food options than the actual outcome of the match? Head to BOXPARK to stuff yourself silly and grab some drinks with the game on in the background. Grab tickets to guarantee entry, then start dreaming about all that food.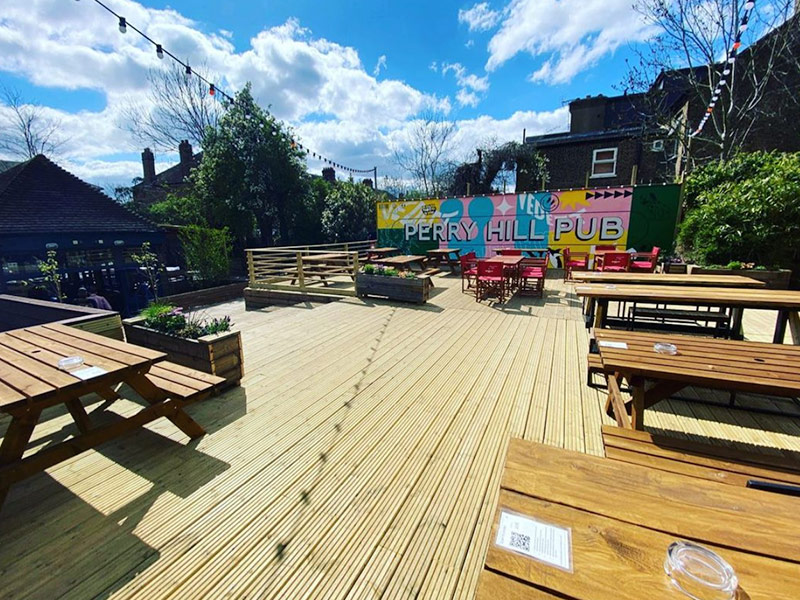 Perry Hill Pub
Looking for the feel of a traditional British pub, with good grub and a relaxed atmosphere? Perry Hill Pub is a great venue to catch the footie over a super easy meal from their custom on-site smoker and a pint. We've event spotted they do jam doughnut ice cream sandwiches! … we didn't even know that was a thing, but now that we do, Perry Hill Pub is on our must-visit list.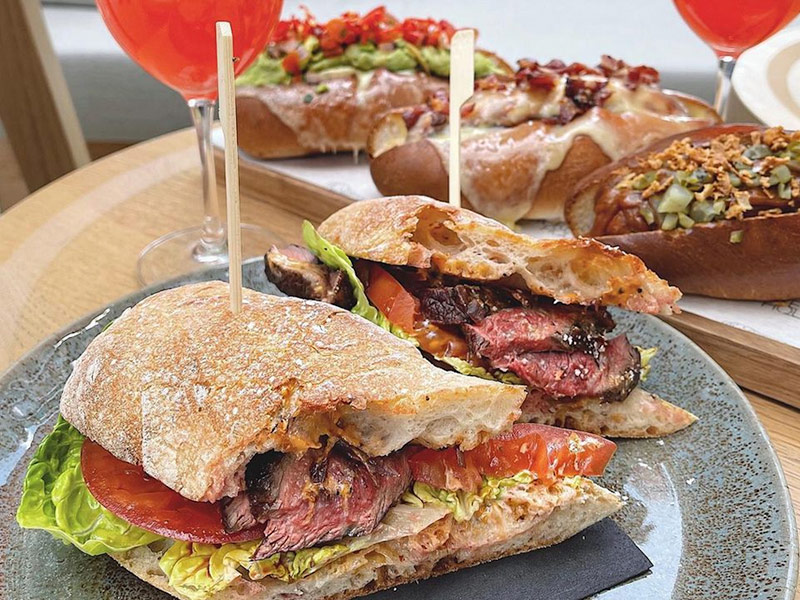 The Stoke House
Head to Stokehouse for a meat based night out in front of the football on their big screens. With buckets of beers, hot dogs and steak sandwiches, or a meat feast to share, you won't care what the score is so long as the grub keeps coming.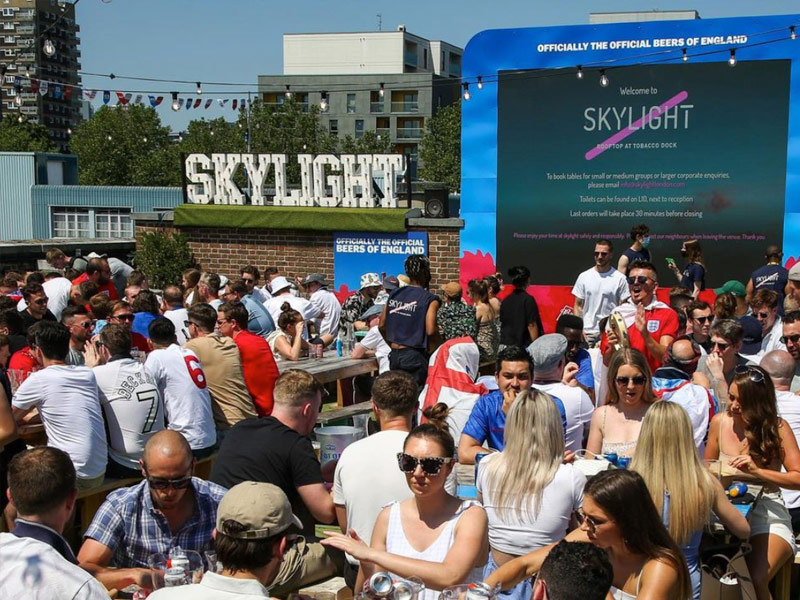 Skylight
What better place to celebrate the Euro results than at a roof top bar? At Skylight you can watch the game then soak up the evening sun with a view over London's historic skyline. They've even teamed up with Kerbfood to bring you tasty snacks down by the canal too.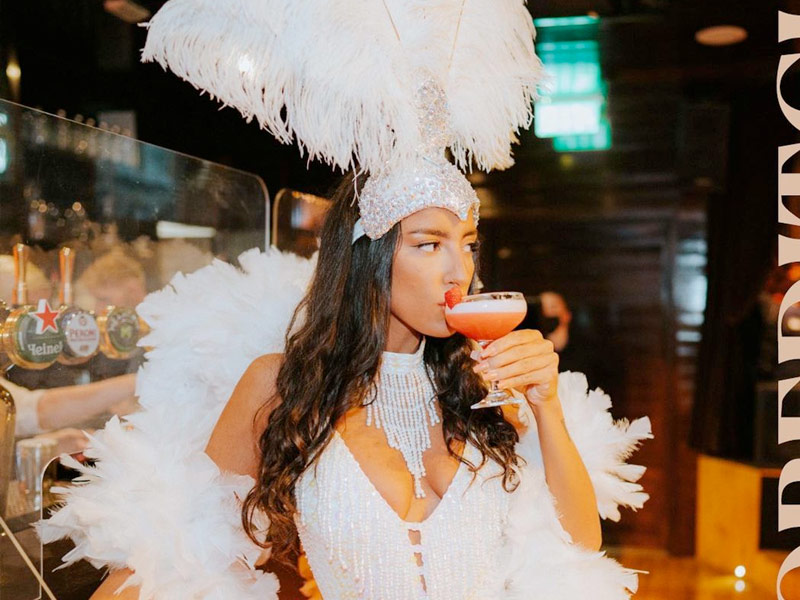 Q Shoreditch
Dust your glad rags off and get ready for a party. Head to Q Shoreditch where you can catch the Euros semi final, then hit the roulette table or grab a game of pool and party the night away. Think bottles of champagne with sparklers in, alongside the thrill of competitive gaming at Shoretditch's new luxury games lounge.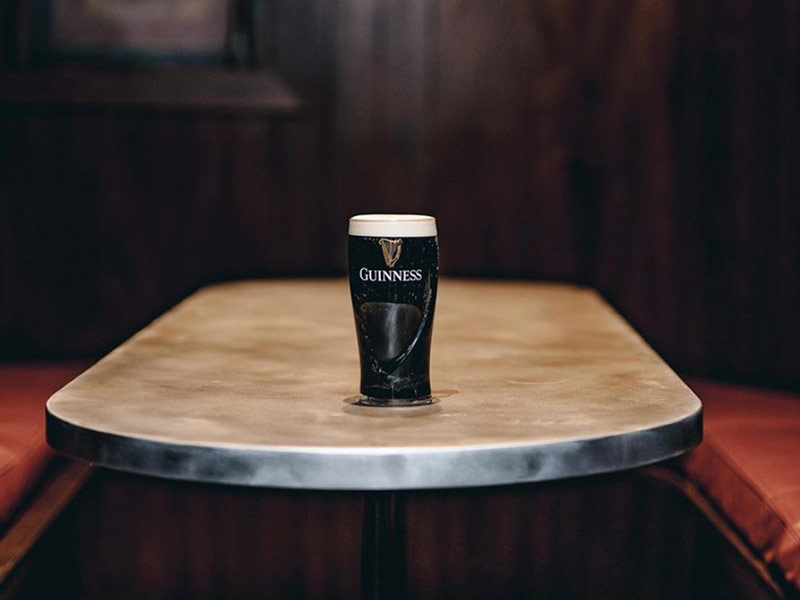 Gibneys London
If a welcoming Irish pub is your idea of a great night out, then look no further. Gibneys London brings the charm, atmosphere and hospitality of the original Gibney's pub just north of Dublin to Old Street in London. Blending the spirit of an Irish pub, the dining experience of a top restaurant and the welcome you'd expect from your local but in five-star surroundings, this will be a night to remember. They've got the Euros final on the big screen too, so what are you waiting for?