At last it feels like there's a light at the end of the tunnel. And if each step goes according to plan, the idea that we could finally be completely free from any form of social lockdown from 21 June is incredibly exciting for many of us.
If you're wondering what the steps are to get us there, here's a rundown of what you need to know for the coming months. Step 2 sees us reopening our doors to leisure travellers on 12th April. We can't wait to welcome you back.
Step 1 – part 1 : 8 March
People can meet one other person outside for, say, a coffee or picnic, not just for exercise. Children will still count towards this.
The "stay at home" order will otherwise stay in place.
Step 1 – part 2 : 29 March
Outdoor gatherings allowed of up to six people, or two households if this is larger, not just in parks but also gardens.
Outdoor sport for children and adults will be allowed including outdoor swimming pools.
The official stay at home order will end, but people will be encouraged to stay local – the definition of local will largely be left to people's discretion.
Step 2 : no earlier than 12 April
Reopening of non-essential retail, hair and nail salons and public buildings such as libraries, plus zoos and theme parks with social contact rules.
Outdoor venues open, including pubs and restaurants but only for outdoor tables and beer gardens. Customers will have to be seated but there will be no need to have a meal with alcohol.
Indoor leisure facilities such as gyms and pools can also open, but again people can only go alone or with their own household.
Reopening of holiday lets with no shared facilities, but only for one household – that's us! We can't wait to welcome you back.
Step 3 : no earlier than 17 May
Most mixing rules lifted outdoors, with a limit of 30 people meeting in parks or gardens.
Indoor mixing will be allowed, up to six people or, if it is more people, two households.
Indoor venues such as the inside of pubs and restaurants, hotels and B&Bs, play centres, cinemas, museums and group exercise classes will reopen. The new indoor and outdoor mixing limits will remain for pubs and other hospitality venues.
Step 4 : no earlier than 21 June
All legal limits on mixing will be removed and the last sectors to remain closed, such as nightclubs, will reopen. Large events can take place.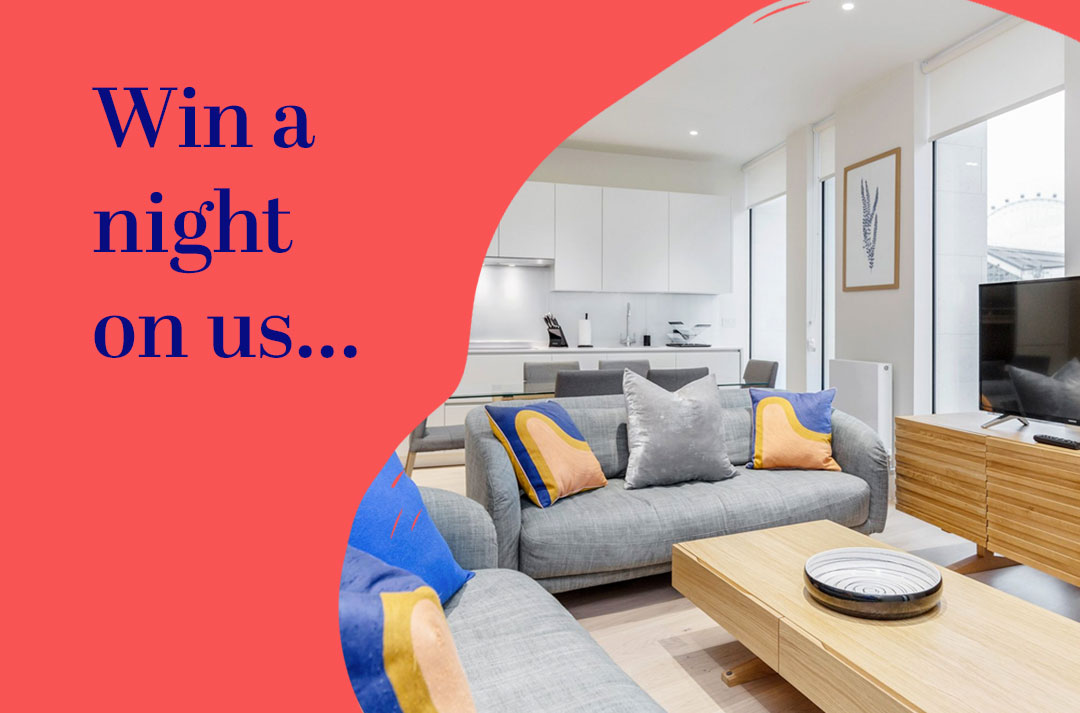 We're celebrating with a giveaway and 20% off bookings!
To celebrate the government's opening up of domestic travel on 12th April, we're giving you the chance to win a one night stay in any of our one bedroom central London apartments. Pick any date between 12th April and 12th May for up to 4 people from your household. To enter hop over to our Instagram account – @StayoHomes
Or if you want to secure your get away now, we currently have 20% off all our apartments. The discount is already applied across our website, so simply browse and book today before we get fully booked.