Introducing Stayo Kew Gardens
Welcome to Stayo's latest and largest launch, Stayo Kew Gardens. Our first portfolio of apartments in West London consists of 42 newly refurbished flats, designed to be both stylish and comfortable. The apartments are part of a larger development, Apo Kew Bridge, a modern venture with a focus on community. The area is perfectly located for business travellers and city breaks as it is well connected to the city centre and is walking distance from world-famous attractions such as The Royal Botanic Gardens.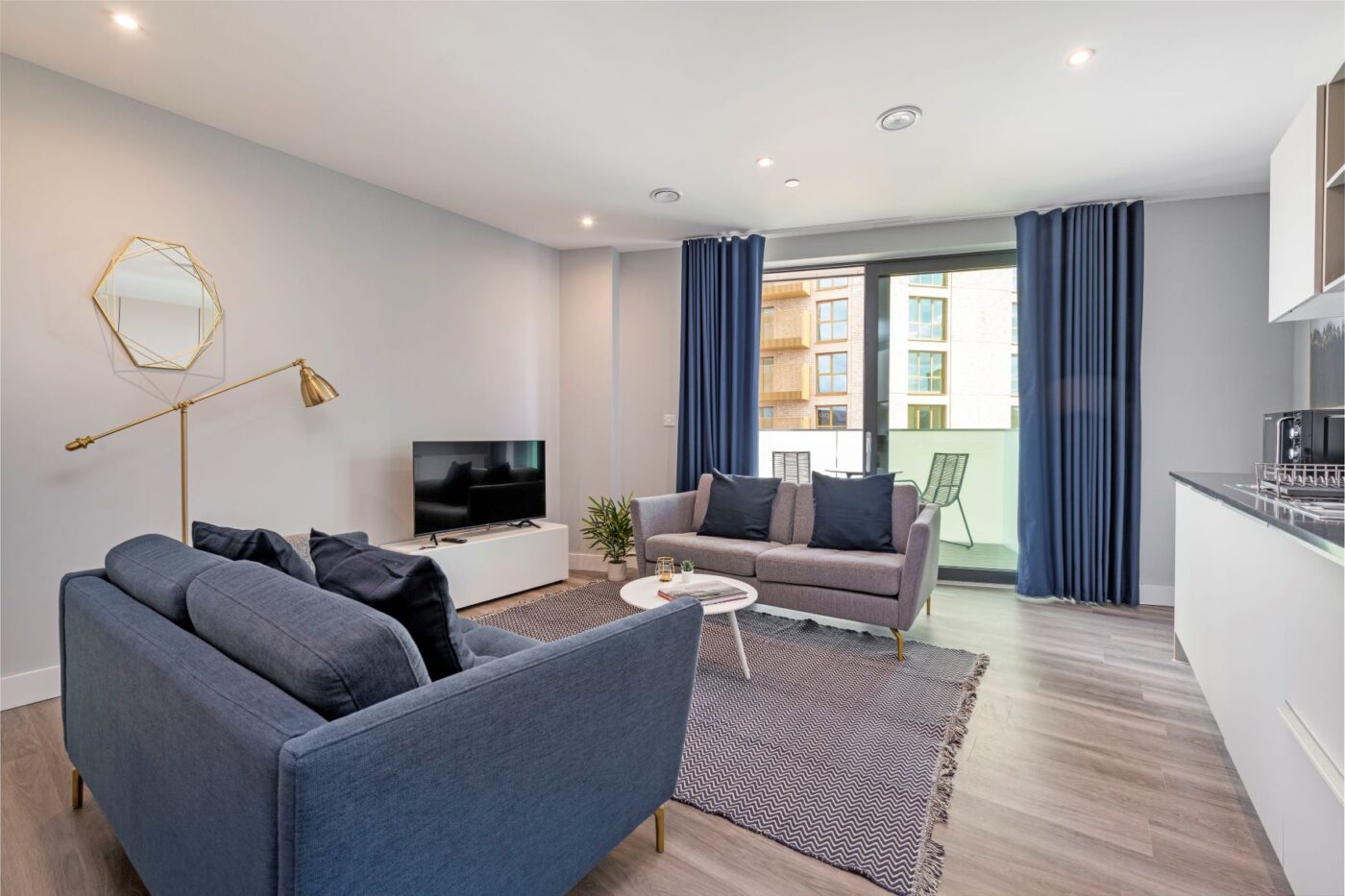 Interiors
The modern, bright apartments boast views that look over Kew, Brentford and wider areas of London. Most of the apartments offer private balconies with outdoor furniture that guests can use to sit out and enjoy in the mornings or evenings. The soft furnishings have been carefully hand-picked by the Stayo team to ensure that each apartment at Stayo Kew Gardens really feels like home. The large bedrooms vary in size and many offer luxuries such as ensuites and double beds.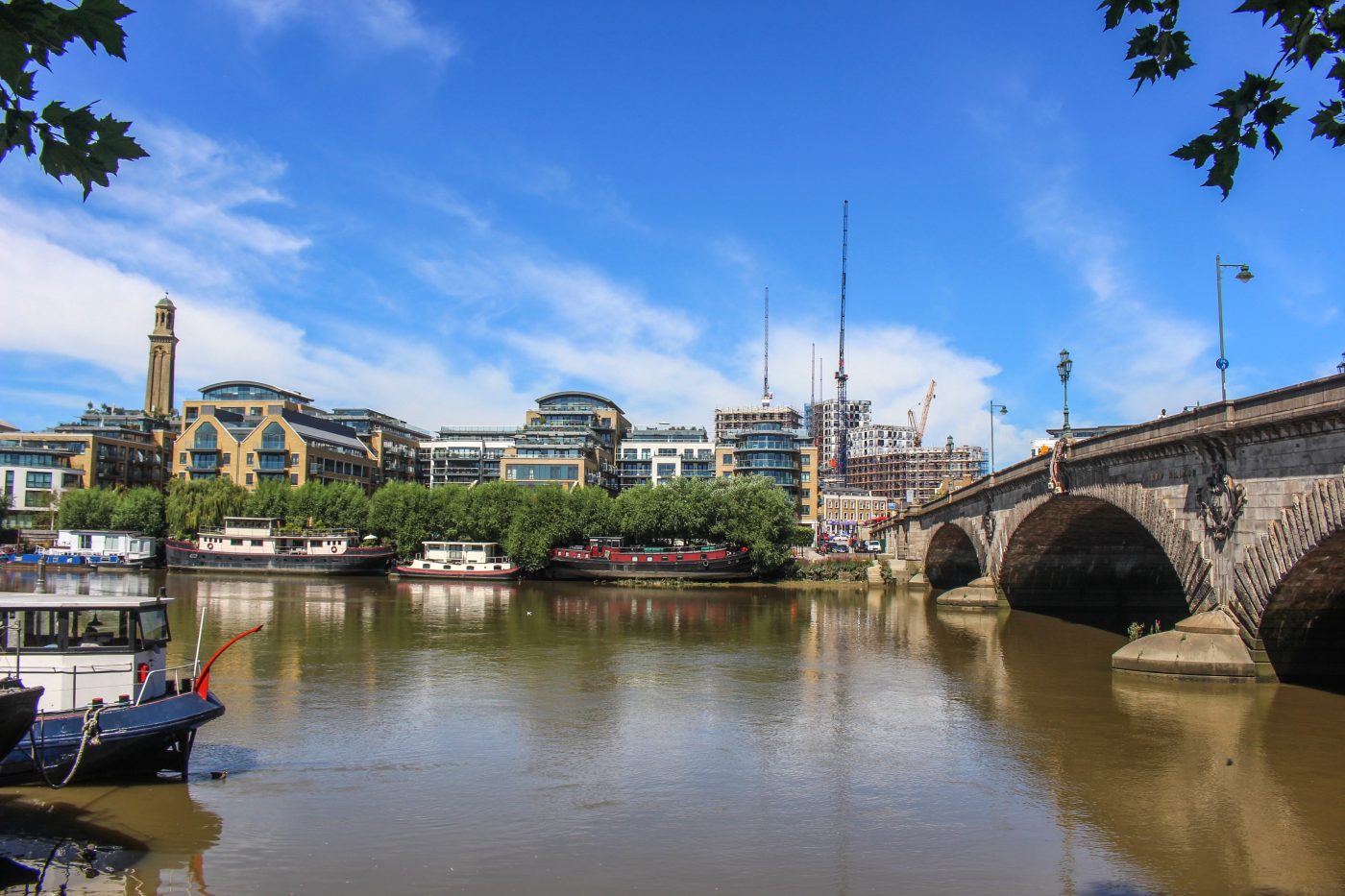 Lifestyle
Stayo Kew Gardens offers a quiet base in West London that guests can work from, whilst remaining conveniently connected if they need to get into the city centre. The development is walking distance from Kew, an area with a village atmosphere enhanced by the nearby pubs; Stayo recommends The Coach and Horses Inn and The Belle & Crown. London's Royal Botanic Gardens are also a short walk from the apartments. Here you can take part in daily activities, marvel at exhibitions, or simply take a walk through the stunning landscapes. Enjoy a day out at Kew Palace and learn about the history of the area, or take a short trip to Richmond Park, where you can try your hand at golf at the Richmond Golf Club. Sports fans have the choice between visiting Twickenham Stadium, which is a short ride away, or Brentford Community Stadium, which sits right next door.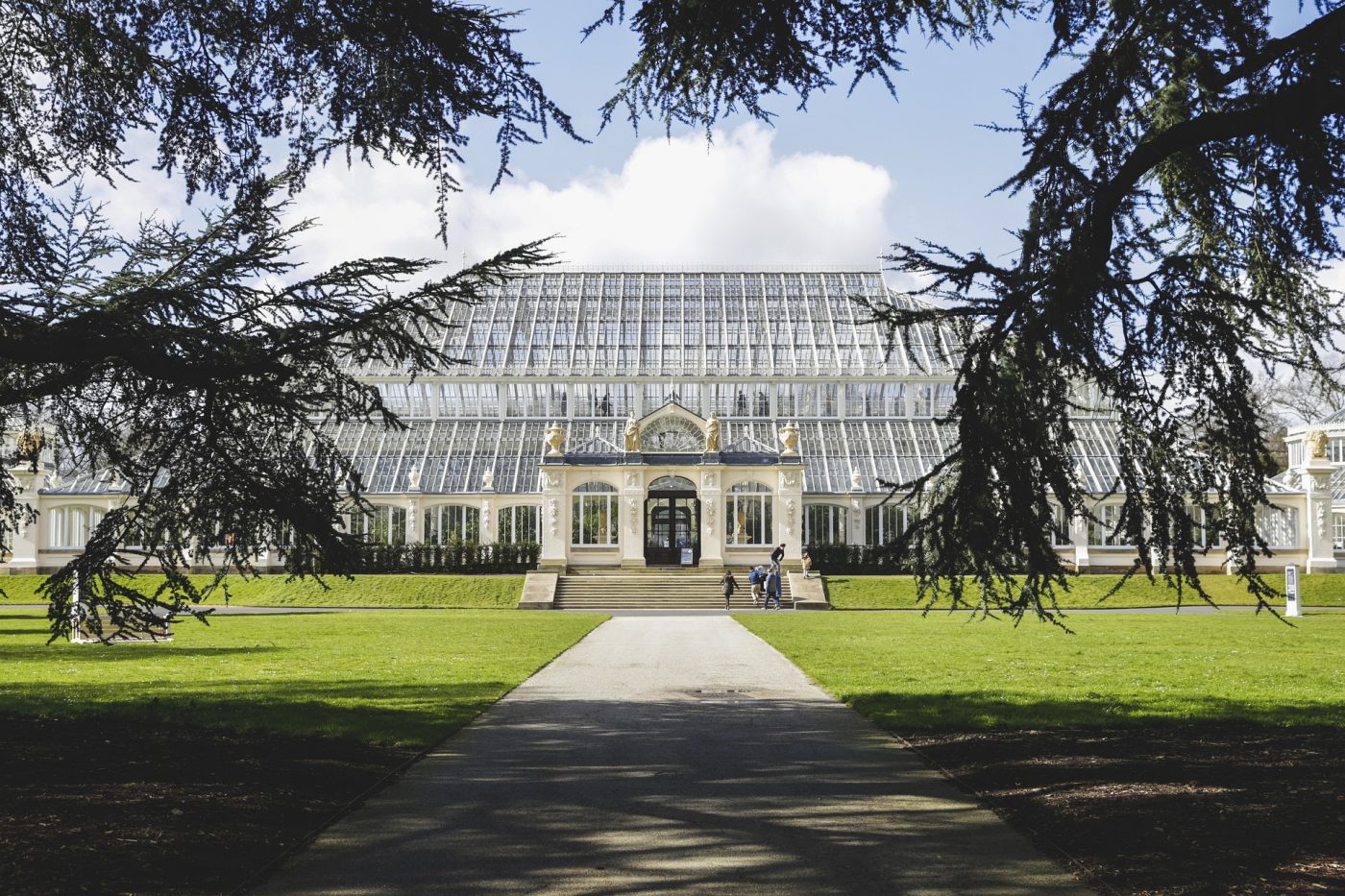 Location
The location is perfect for business travellers and those looking for a balance between an urban space and nature. The development is a 4-minute walk from Kew Bridge Station, offering a quick and easy, 40-minute tube ride into London's city centre. Stayo Kew Gardens is also an easy commute to London Heathrow Airport.
In the calm of West London, the apartments are ideal for both long and short stays. Kew Gardens is 300 acres of land, making up one of the most famous botanic gardens in the world and serving as home to the planet's largest and most diverse collection of living plants. Explore the Grade I and II listed structures including the majestic glasshouses or come with family and visit the interactive children's garden. Nearby, you will find historical treasures such as The National Archive which holds 900 years of historical records including the Domesday Book.