Last year's Halloween went fairly under the radar, so some good spooky celebrations are long overdue. London's 2021 Halloween season is going to be even bigger and even scarier than ever before. We have put together some of the best Halloween events in the city to get your fangs stuck into mixed in with Londoners' favourites that will have you celebrating Halloween like a local.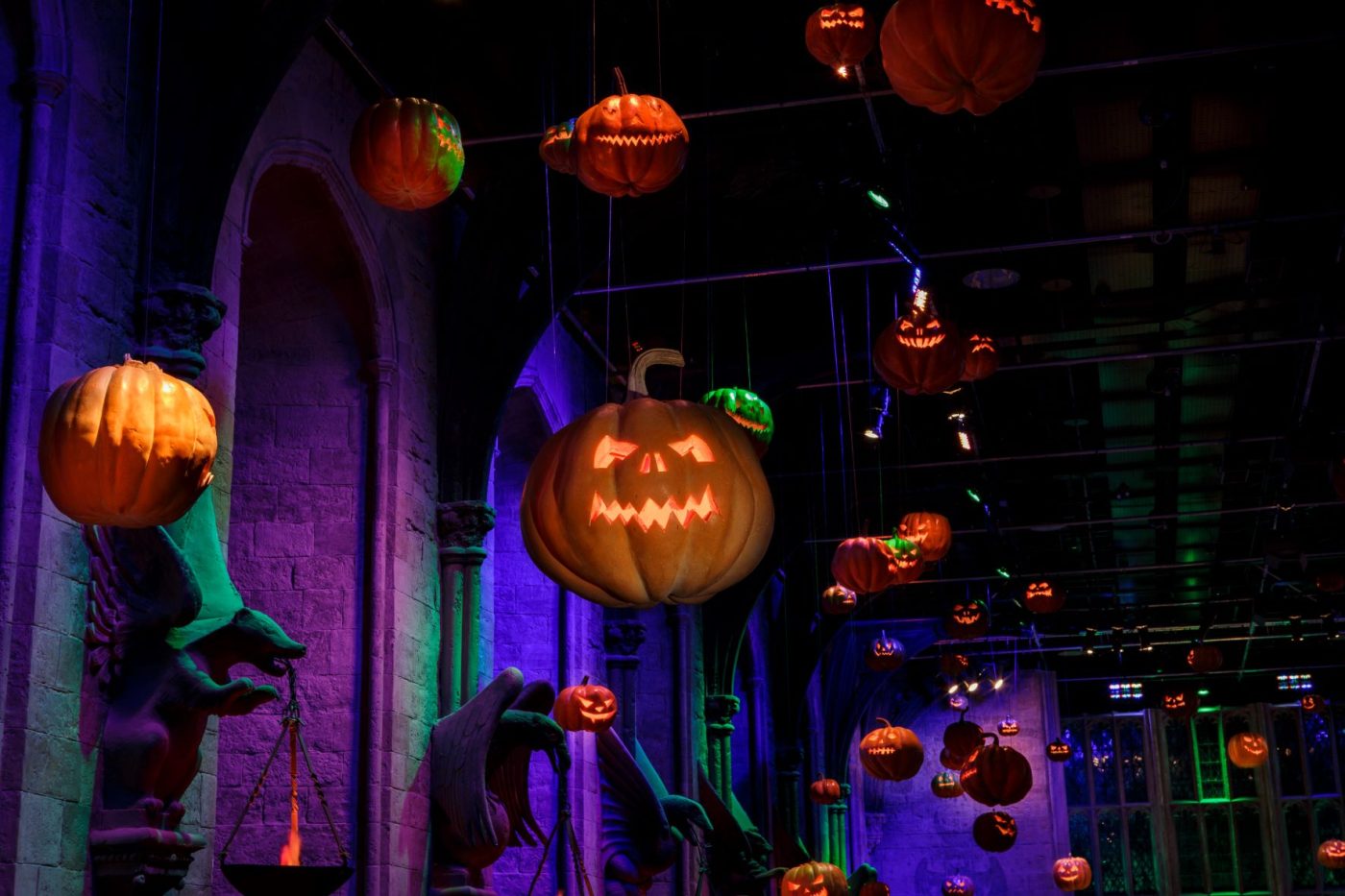 Warner Bros. Studio Tour London – The Making of Harry Potter
The Warner Bros. Harry Potter Studio tour returns with their popular Dark Arts feature until the 7th November. In celebration of Halloween, the Great Hall will be adorned with floating pumpkins as seen in Harry Potter and the Philosopher's Stone. This is a great day out for all ages, take part in wand combat, a very important wizardry skill, and go up against Death Eaters in a live duel. Experience the magic of Hogwarts this Halloween in one of the most unique experiences London has to offer.
Location: Watford, North London
Price: from £47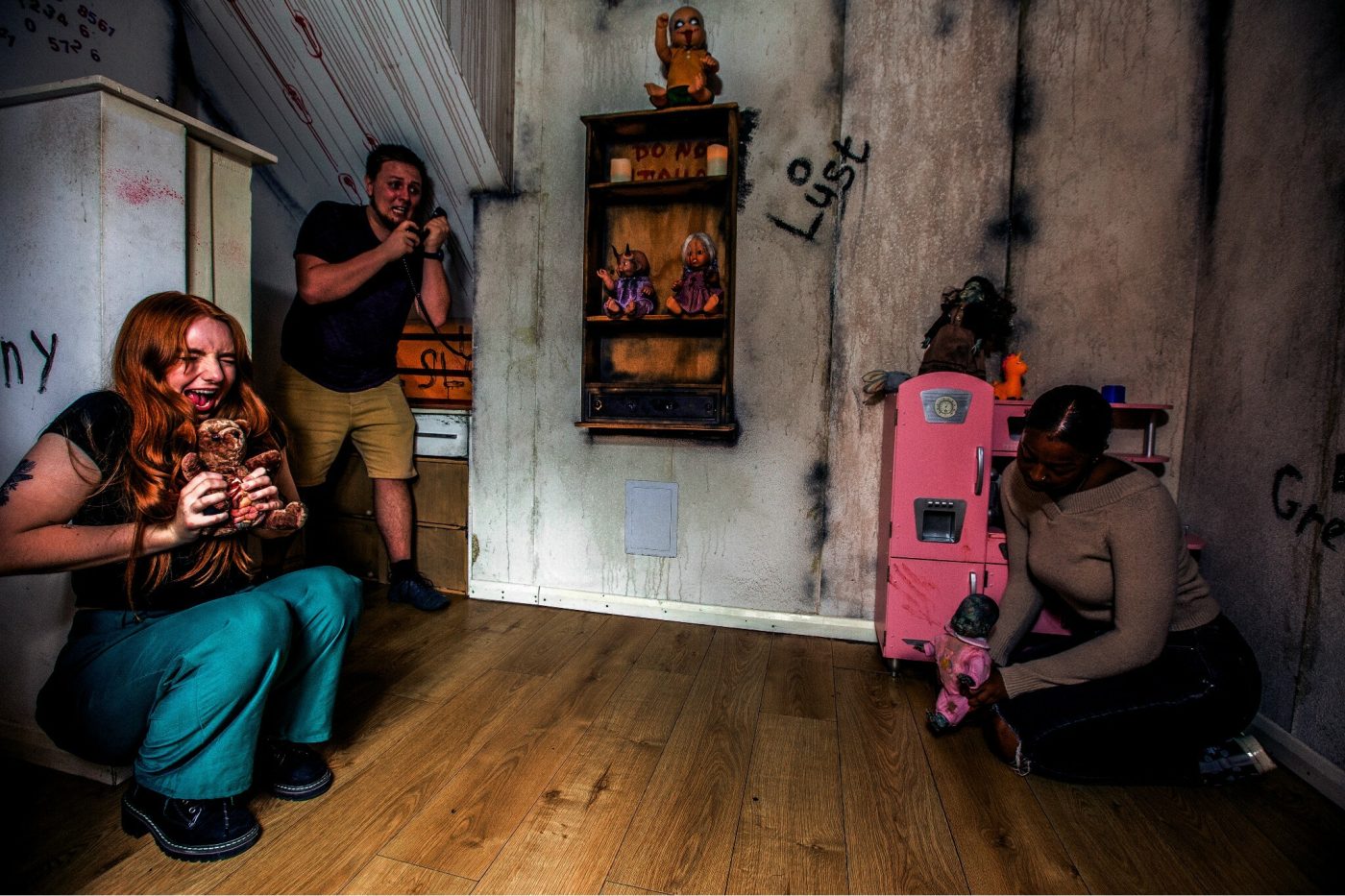 No Escape x UK Haunters
Test your inner Sherlock at No Escape this scary season. No Escape have teamed up with UK Haunters to bring to you a Halloween Special full of surprises. The event will run from the 28th to the 31st October across their four venues in London so you can get stuck in wherever you are staying. Players have an hour to escape by solving the clues around the room – you must be quick, clever, and ready for some spooks as UK Haunters introduce professional Scare Actors. This won't be one to miss!
Location: Oxford Street, Aldgate East, Holloway, and Brixton
Price: £35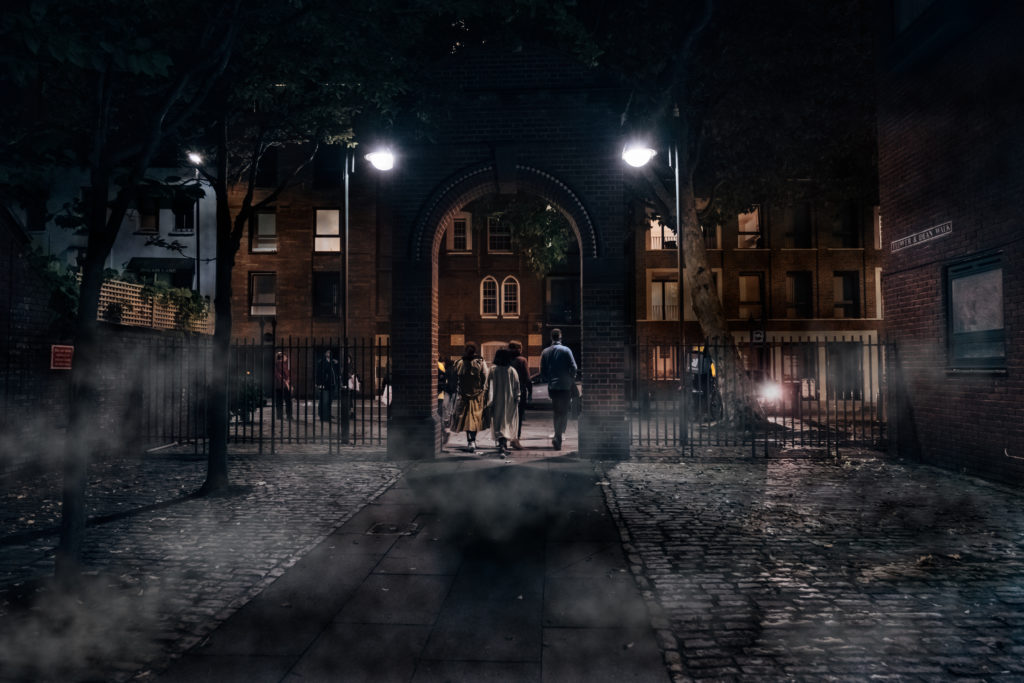 Free Ghost Tour
Step back into old England and experience the spine-tingling Ghost Tour by Strawberry Tours. This walking tour offers a truly atmospheric route through Green Park, St. James Palace, the West End and the River Thames. Hear of the Red Lady who haunts, mysterious occurrences in Westminster's oldest and most haunted palace and many more of the city's darkest secrets. Nothing like some ghost stories to get you in the spirit!
Location: Cleopatra's Needle
Price: Free
Covent Garden Pumpkin Market
And what would Halloween be without pumpkins? Head to Covent Garden and visit the annual Pumpkin Market from the 29th – 31st October at the Apple Market. The stalls will be bursting with pumpkins, squashes, and gourds, and feature a fabulous floral display by the famous Maison de Fleurs. The market is great for all ages and finding that perfect carving pumpkin in time for Halloween night.
Location: Apple Market, Covent Garden
Price: Free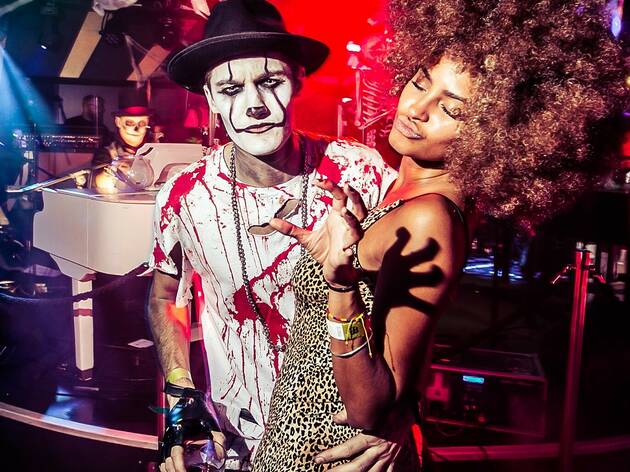 Haunted Hampstead Halloween Pub Crawl
More locally, try the Haunted Hampstead Halloween Pub Crawl from October 15th until the end of the month. Celebrate Halloween in what may be one of London's most haunted areas – legend has it, for centuries, highwaymen would prey on wealthy travellers coming into London were hung in for their crimes in Hampstead Heath; their ghosts still linger today. Take part in a guided tour across Hampstead hosted by Peculiar London. This annual walk has taken on a new route that is said to be even better and even spookier than before! Become immersed in fascinating history and theatre whilst visiting some great ghoulish pubs along the way.
Location: Hampstead Heath, North London
Price: from £20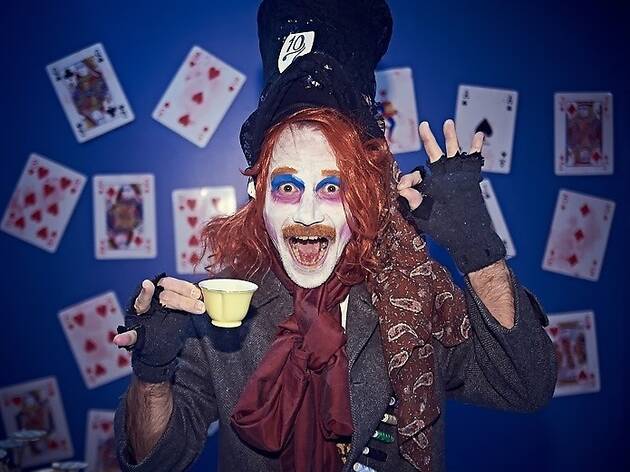 Trapped in Wonderland
Wonderland is looking a little different this Halloween. Join Trapped In Wonderland on the 29th October and take part in the immersive show hosted by the Maddest of Hatters in Clapham, a very up and coming area of London with more tourism flooding in each year.. With a spooky tea-party, freaky DJ sets, acts and performers, it is not a surprise that this experience has sold out the past 5 years! This years show is a brand new adventure packing in even more haunted fun at the Clapham Grand. Anything is possible when you are trapped for a day in Wonderland. Time to get spooky, London!
Location: Clapham, Southwest London
Price: £20